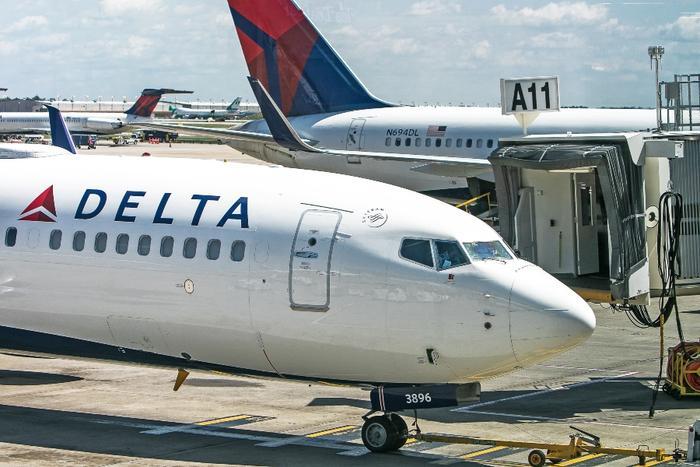 In the most rigorous coronavirus-related move ConsumerAffairs has seen an airline make, Delta Air Lines is taking its face coverings mandate up a notch -- a very stringent notch at that. 
While the airline had mandated masks as a requisite to board its flights and wear one while in-flight, passengers are now required to wear a face covering during check-in, while walking through jet bridges, in the boarding gate area, and for any traveler who visits Delta's Sky Clubs lounges.
However, there's one wrinkle in Delta's updated face covering policy that most travelers aren't aware of -- the fact that not every mask meets the airline's requirement.
"Any mask with an exhaust valve is not approved as an acceptable face mask for customers traveling on any Delta operated flight," the airline stated.
And it's not just Delta who thinks this way. Health care experts do, too. "A face mask with an exhalation valve doesn't help protect others," cautions Kentucky-based Norton Healthcare. "The valve makes it easier for you to exhale, but it also lets your germs out into the air. When it comes to protecting others, a mask with an exhalation valve is like not wearing one at all."
Delta lays down the law
Delta is trying to be as flexible as possible and says that travelers with "unique mask requirements" are encouraged to bring the appropriate face covering that best meets their needs. 
Conversely, customers with underlying conditions that unequivocally prevent the wearing of a face covering or mask are "strongly encouraged" to rethink their travel plans or should arrive at least an hour earlier than usual and complete a 'Clearance-to-Fly' process prior to departure. 
Delta is telling travelers that its rules take precedence over other exemptions detailed by various city or state governments. It also adds that it will be cracking down on passengers who try to get around the rule by falsely claiming a disability or health condition that prevents the wearing of a mask.
"Mask exemptions ... do not exempt customers from any requirements that may be imposed by governments, including local, state or foreign countries, (at the origin or destination) or from requirements on other airlines," Delta warned. "Any false claims of a disability or health condition to obtain an exemption from wearing a mask or face covering may result in the suspension of travel privileges on any Delta flight for the duration of the mask/face covering requirement."