---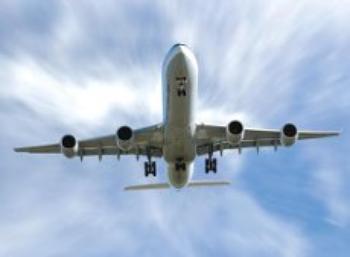 Delta Air Lines and Virgin Atlantic Airways have agreed on a new joint venture that will create an expanded trans-Atlantic network and enhance competition between the U.K. and North America and -- according to both parties -- offer greater benefits for customers traveling on those routes.
As part of the deal, Delta will invest $360 million in Virgin Atlantic -- acquiring a 49 percent stake currently held by Singapore Airlines. Virgin Group and Sir Richard Branson will retain the majority 51 percent stake and Virgin Atlantic Airways will retain its brand and operating certificate.
Revenue and cost sharing
Highlights of the agreement include:
A fully integrated joint venture that will operate on a "metal neutral" basis with both airlines sharing the costs and revenues from all joint venture flights.
A combined trans-Atlantic network between the United Kingdom and North America with 31 peak-day round-trip flights.
Enhanced benefits for customers including cooperation on services between New York and London, with a combined total of nine daily round-trip flights from London-Heathrow to John F. Kennedy International Airport and Newark Liberty International Airport.
Reciprocal frequent flyer benefits.
Shared access to Delta Sky Club and Virgin Atlantic Clubhouse airport lounges for elite passengers.
Jumping through hoops
The airlines will file an application with the U.S. Department of Transportation (DOT) for antitrust immunity, which will allow a closer relationship and coordination on schedules and operations. The transaction also will be reviewed by the U.S. Department of Justice (DOJ) and the European Union's competition regulator and other relevant authorities. The share purchase and the joint venture are expected to be implemented by the end of 2013.
"Our new partnership with Virgin Atlantic will strengthen both airlines and provide a more effective competitor between North America and the U.K., particularly on the New York-London route, which is the largest airline route between the U.S. and Europe," said Delta CEO Richard Anderson. "By combining the strengths of our two companies in a joint venture, we can provide customers with a seamless network between North America and the U.K., and continue building a better airline for our customers, employees and shareholders."
Steve Ridgway, Virgin Atlantic Chief Executive, added: "Consumers will reap the rewards of this partnership between two great airline brands on services from the UK to the USA, Canada and Mexico through a shared ethos in the highest standards of customer service. This joint venture will deliver much more effective competition at Heathrow.
Both airlines express are confidence that DOT will approved the deal by the end of 2013. T
Customer benefits
Delta and Virgin Atlantic say customers will be able to earn and redeem miles across Delta's SkyMiles and Virgin Atlantic's FlyingClub frequent flyer programs. Premium customers also will have reciprocal access to the Delta Sky Club and Virgin Atlantic Clubhouse airport lounges. Full details will be announced as services become available.
The partnership allows both carriers to offer a greatly expanded network at Heathrow and to overcome slot constraints, which have limited the growth and competitive capability of both airlines. The two carriers will operate a total of 31 peak-day round-trip flights between the U.K. and North America, 23 of which operate at London-Heathrow. The enlarged network will benefit customers of both carriers by providing greater access to a broader network, improved connectivity and convenient booking options.
In addition, corporate and travel agency customers of both airlines are expected to benefit from an aligned sales effort on both sides of the Atlantic.
---