---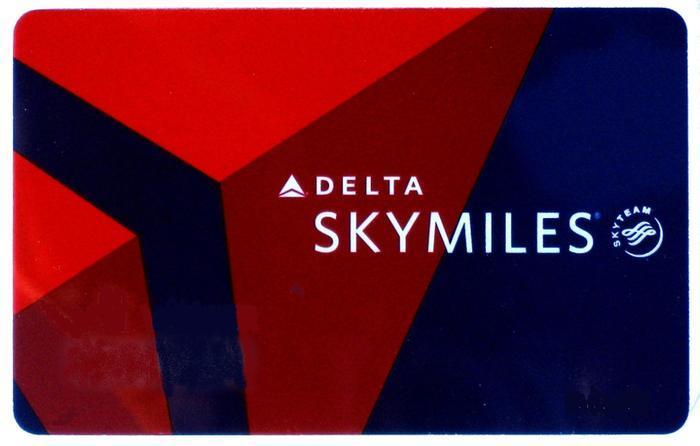 Frequent customers of Delta Air Lines be warned: the company is changing the equation it uses to calculate frequent-flyer miles — instead of free miles being based on how many miles you fly, they'll be based on how much money you spend.
Delta announced the change to its SkyMiles program on its website. "What's new with how you earn miles?" it asked, and then answered: "Miles for Delta flights will be earned based on ticket price instead of distance flown. So when you pay a higher price, you'll be rewarded with more miles — up to 75,000 per ticket. This update will take effect for flights flown on or after January 1, 2015."
On its Facebook page, meanwhile, Delta said the change "will make Award redemption easier and better reward your loyalty." But the actual Delta customers who posted on Facebook mostly took a different point of view — and remained unpersuaded by the arguments of whatever Delta employee is tasked with chatting on Facebook. Consider this Facebook exchange between a Delta representative and a customer named Derek:
DEREK : So now I earn half the miles I use to - thanks Delta, time to look elsewhere. [45 "likes" for this comment, as of presstime.]

DELTA: Derek, thank you for voicing your concerns. We encourage you to reference our Mileage Comparison Calculator by clicking here http://oak.ctx.ly/r/que1 to see how these changes impact you. Also, now the Miles you earn are now easier to redeem. We appreciate your feedback. Thank you. [0 "likes" as of presstime.]

DEREK: I did compare - my usual destination presently earns me 8340 miles (as the crow flies, not counting the connection I must take). The new system will have me earning 4500 miles based on the average price. Just a tad over half what I earned before.

DELTA: Derek, please remember that you can continue to earn up to an additional 2 miles on Delta spend with the SkyMiles Credit Card. That is 40% more miles on Delta flights as a General SkyMiles Member in the new 2015 program in addition to the miles you earn on every day spend with the Card. I hope this helps, thank you.

DEREK: Still 2000 miles less than present for the route I used as an example, assuming I don't already have a card - which I do. If you were giving me two more miles than present you'd have something to brag about.
Tough duty
As a side note, it's hard not to feel a little sorry for the poor Delta schlub on Facebook duty. It's almost certain he or she is not allowed to admit to any customer, "Yeah, the changes leave you worse off than before" regardless of how much direct evidence customers post to prove it — and plenty of customers did.
While Derek and Delta went back and forth, other customers chimed in with specifics regarding just how badly the new SkyMiles program would hurt them:
"Comparison Calculator confirms 50% less miles, especially since the calculator only accounts for one-way miles for the old method vs full dollar amount of the new method."
"I just checked the mileage calculator on my end - 6,187 MILES* down to 2,240 MILES. How is this better? I have the card as well."
"Better to reward loyalty? What a joke. My flights from Asia to the US are now nearly worthless- and that's after the continual devaluation over the years since the NWA/Delta merger!! Time to cancel the Delta Amex cards! The miles are worthless!"
A press release published in the Wall Street Journal spells out the details of how the new SkyMiles program will be calculated:
Customers will be able to earn between five and 11 miles per dollar spent based on their SkyMiles status, and continue to earn up to an additional two miles per dollar when using their Delta SkyMiles Credit Card, for a total of up to 13 miles per dollar. The updated program will better reward the customers who spend more with Delta and give them improved mileage-earning opportunities.... The updated mileage-earning plan, for travel beginning Jan. 1, 2015, will better recognize frequent business travelers and those less frequent leisure customers who purchase premium fares. The move is consistent with a trend in the travel industry of rewarding customer behavior based on price. Customers will continue to earn additional miles for purchases with a Delta SkyMiles Credit Card.
---