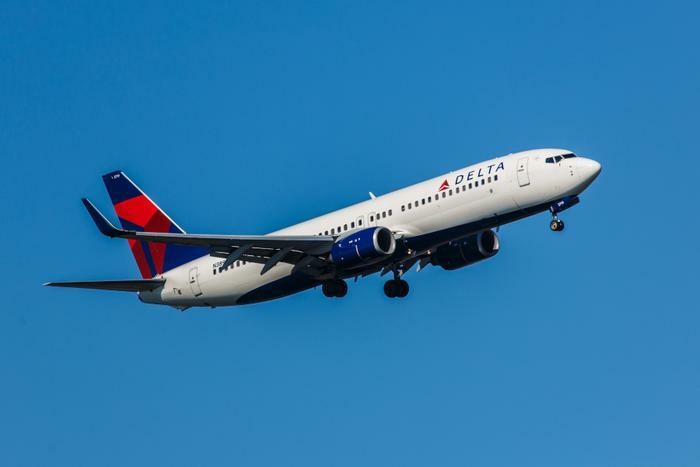 Airlines continue to cautiously get back to something resembling "normal." Last week, several carriers announced they were bringing back in-flight services like beverages and snacks. Delta Air Lines also feels good enough about the safety measures that it added during the pandemic and the continued climb in vaccinations, so it's returning middle seats to the sales queue effective May 1. 
The airline introduced the middle seat block in April 2020 and was the only airline to keep the change in place for a full year. CEO Ed Bastian said passengers have adapted well. 
"While Delta's decision to block middle seats has given many customers a reason to choose Delta over the past year, the signature hospitality of our employees and the experiences they deliver to customers every day have also deepened their trust in our airline," he said. 
"The relationships we've built, together with the knowledge that nearly 65 percent of those who flew Delta in 2019 anticipate having at least one dose of the COVID-19 vaccine by May 1, are what's giving us the assurance to offer customers the ability to choose any seat on our aircraft, while also introducing new services, products and rewards to support the journey. We take great pride in the trust we've built with customers by listening and delivering on what they said was most important, and that is the approach you can continue to expect." 
Masks aren't going away
Although middle seats are returning, Delta is not letting its guard down completely. Face coverings and masks are still required, and the company isn't letting up on its cleaning procedures. 
The company's relationship with experts at the Mayo Clinic and Emory will remain unchanged, as will its partnership with Lysol-maker Reckitt. Internally, Delta will also continue to lean on the expertise of Dr. Henry Ting, who the company hired as its first Chief Health Officer. 
To prove how important health safety is to the airline, Delta is also installing onboard hand sanitizer stations and antimicrobial lavatory lighting. It's also introducing contactless payment technology onboard to minimize touchpoints during the payment process, giving all customer-facing employees Lysol Disinfecting Wipes to clean areas at airports and on aircraft, and working with the Transportation Safety Administration (TSA) to make sure checkpoint cleanliness is up to par.