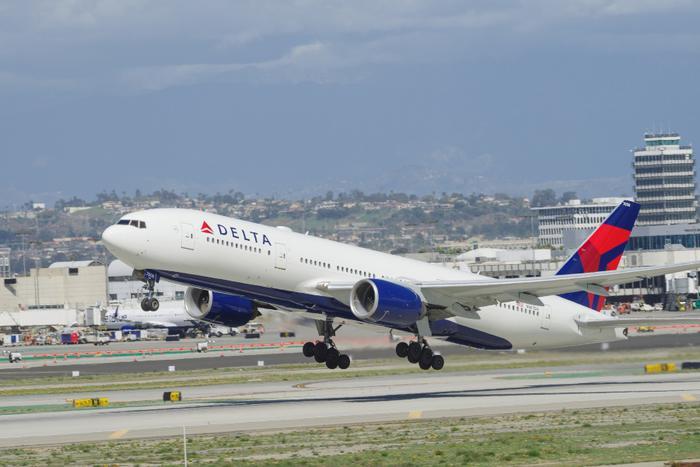 With the coronavirus vaccine about to shine some light at the end of the pandemic tunnel, Delta Air Lines is reframing some of its typical restrictions in hopes of attracting millions of Americans who are more than ready to get out and travel again.
Topping the list of changes is an extension to an existing waiver that promises no change fees for all tickets purchased through March 30, 2021, for travel at any time to anywhere in the world. According to a Delta spokesperson, that includes Basic Economy fares, "which typically can't be changed or canceled." Delta is hoping that the modification will make it easier for travelers to book their 2021 spring break or summer vacation.
The other change Delta is making is to permanently eliminate change fees for international travel originating from North America -- including flights operated by joint venture and codeshare partners (Air France, KLM, et al) -- effective immediately. 
While this sounds like great news, there is one important note that wanderlusting consumers should make -- namely, that "permanently" isn't exactly permanent in the general sense. Delta clarified to ConsumerAffairs that Basic Economy fares for international flights are excluded from this change after March 30.
"No year has better demonstrated the value of flexibility than this one," said Delta CEO Ed Bastian. "Our approach has always been to put people first, which is why we're extending our current change fee waiver and making lasting changes to our practices, so customers have the trust and confidence they need long after the pandemic ends."
Pay attention to the details on every flight
The COVID-19 pandemic has put airlines on an emotional rollercoaster as carriers look for ways to keep their planes in the air and passengers in seats. American, Southwest, JetBlue, and countless other airlines all took steps to be as consumer-sensitive as possible.
Delta's latest move is likely to prod its competitors to do the same if not more. However, as ConsumerAffairs noted in the caveat about change fees for Delta's Basic Economy fares, the devil is in the details. 
Anyone looking to purchase a ticket for future flights that look like great deals should always click on the "more details" or "other fees may apply" links in a reservation before clicking on the "book now" button. If there is still confusion, the next best option is to email the airline and ask for clarification. And, by all means, keep a copy of the airline's response in case something goes wrong.