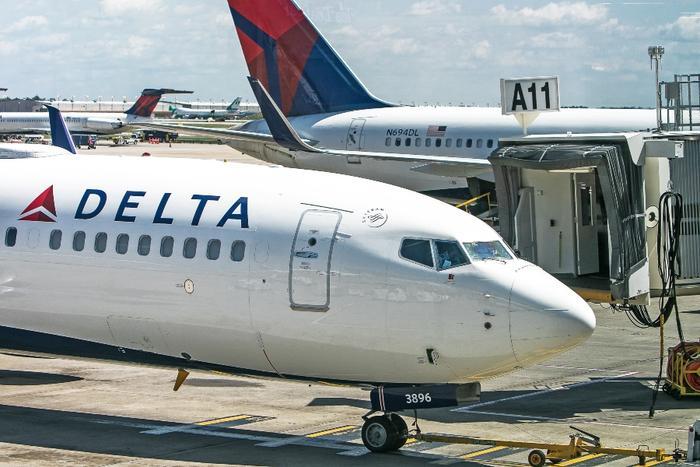 When March 2020 rolls around, Delta Air Lines will be depositing a big, fat $1 billion towards doing what it can to clean up the environment. 
In a 10-year commitment heralded by Delta CEO Ed Bastian, the airline will put an all-in effort towards mitigating emissions -- both in the air and on the ground -- anywhere it has a presence. As part of that 10-year investment, Bastian is pinning his hopes on innovation, clean air tech, and waste reduction to honor that commitment.
"There is no substitute for the power that travel has to connect people, which our world needs today more than ever before. As we connect customers around the globe, it is our responsibility to deliver on our promise to bring people together and ensure the utmost care for our environment," said Bastian. "The time is now to accelerate our investments and establish an ambitious commitment that the entire Delta team will deliver."
With Delta becoming the first airline to go carbon neutral, it may force U.S. airports to follow Europe's lead and also take the carbon neutral route. The number of Europe's carbon neutral airports are growing expeditiously. Currently, Europe has 41 carbon neutral airports and is on track to hit 100 by 2030. 
Prepare for take-off
Bastian is a busy boy. When you take into account his earlier promise to build a technological conduit between Delta and its passengers, this latest initiative will put a lot on his plate.
With as much as 98 percent of all the company's emissions coming from its aircraft, Bastian's carbon neutral wish is an especially tall order, but he appears determined that Delta can -- and will -- make this move happen. To get there, however, it's not only going to take everyone from the ground crew up. The airliner will need to build coalitions with outside brains and resources, as well. 
"There's no challenge we face that is in greater need of innovation than environmental sustainability, and we know there is no single solution. We are digging deep into the issues, examining every corner of our business, engaging experts, building coalitions, fostering partnerships and driving innovation," Bastian said. 
"We are on a journey, and though we don't have all the answers today, we know that our scale, along with investments of time, talent and resources will bring meaningful impact to the planet and ensure the sustainability of our business for decades to come."
How do travelers benefit?
A cleaner environment is one thing, but you may be asking yourself what's in it for you the next time you climb aboard a Delta flight?
"When customers choose to fly Delta, they should feel they're making a statement about taking care of our planet," Bastian said. "Our commitment to carbon neutrality means flying with Delta represents far more than a great travel experience – it's about joining arms to create a better world.