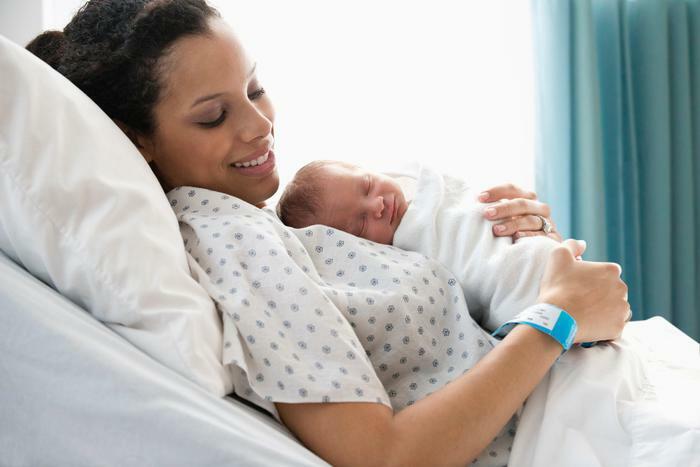 A new study conducted by researchers from the University of Sydney explored the health benefits associated with delaying the clamping of the umbilical cord for premature infants. According to the researchers, waiting just one minute to clamp the umbilical cord may reduce the risk of developing a disability or dying. 
"Ten years ago, umbilical cords were routinely clamped quickly after a very preterm birth and the baby was passed to a pediatrician in case the child needed urgent help with breathing," said researcher William Tarnow-Mordi. "But we now know that almost all very preterm babies will start breathing by themselves in the first minute, if they are given that time. 
"We think that, after delaying cord clamping, babies get extra red and white blood cells and stem cells from the placenta, helping to achieve healthy oxygen levels, control infection, and repair injured tissue." 
Prioritizing infants' health and safety
This study follows up on the 2017 Australian Placental Transfusion Study, which included data from more than 3,000 newborns from seven countries. 
Infants born at 30 weeks were randomly assigned to one of two groups based on umbilical cord clamping: one in which physicians waited at least one minute after birth to clamp the umbilical cord and one in which physicians clamped the umbilical cord after 10 seconds. The researchers followed up with the infants when they turned two years old to evaluate their health outcomes. 
The study showed that waiting just one minute to clamp the umbilical cord was better for preterm infants long-term; the overall risk of mortality or disability was nearly 20% lower among infants in this group. The risk of disability was 26% among the immediate clamping group, compared with a 23% risk for the delayed clamping group. Similarly, the mortality risk in the immediate clamping group was 11%, compared with 8% in the delayed clamping group. 
"Applied consistently worldwide, aiming to wait a minute before cord clamping in very preterm babies who do not require immediate resuscitation could ensure that an extra 50,000 survive without major disability in the next decade," said researcher Dr. Kristy Robledo. "In other words, for every 20 very preterm babies who get delayed instead of immediate clamping, one more will survive without major disability." 
Making this process the norm moving forward
The researchers hope these findings inspire health care professionals in labor and delivery to delay clamping the umbilical cord in premature infants.
"Midwives welcome this research – delaying cord clamping ensures that the physiological changes happening at the time of birth can happen and there are clearly very good outcomes especially for premature babies," said researcher Caroline Homer. "We can all do this and now we know we should."