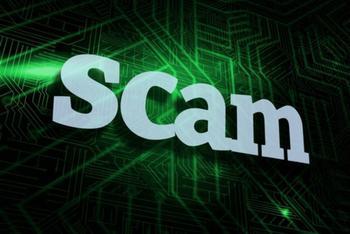 State officials in Delaware are warning consumers about websites that promise they can retrieve missing financial assets -- for a fee.
The Delaware Department of Finance and the Office of Unclaimed Property say some consumers have been told that their unclaimed property can be returned to them just by paying small fees that can range anywhere from $12.00 to $29.99.
"The Office of Unclaimed Property would like to assure citizens that it does not cost anything to retrieve unclaimed funds from the State of Delaware, and websites such as www.neverclaimed.com are not in any way affiliated with the state," the agency said in a press release.
Delaware is home to many major corporations, which generate payments a number of different ways. According to the state, unclaimed property can include dormant bank accounts, un-cashed checks, proceeds from an insurance policy, stocks, dividends, and utility deposits and refunds.
The state of Delaware says it does not change fees for searching the unclaimed property website database, or for making a claim.
"We are committed to returning the funds that are rightfully yours," State Escheator David Gregor said. "Our goal is to ensure that no Delaware citizen is taken advantage of by one of these websites."
Inactivity is the key
To be considered an abandoned asset in Delaware, accounts must be inactive for a number of years. And that number is not that high.
The Wall Street Journal recently reported that two French scientists are suing the state after it seized and sold their shares in Idenix Pharmaceuticals Inc., declaring the stock to be abandoned property.
The scientists said they had not abandoned their shares and were unaware that the state -- which declares assets abandoned after only three years of inactivity -- had seized their stock. After Merck acquired Idenix, the scientists said they could have reaped a $13 million windfall, except that the state had seized and sold their shares.
The plaintiffs accuse the state of "willfully, recklessly and negligently" failing to safeguard their assets. In its court filings, Delaware says it followed the letter of the law.
The dispute serves as a good example for consumers who have widely scattered financial assets, sometimes in small amounts. It's a good idea to regularly review these assets, always cashing dividend checks, no matter how small, and regularly logging into online trading accounts.