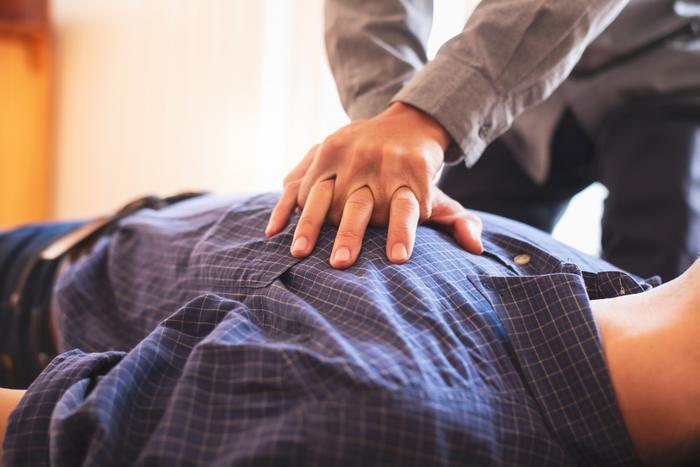 A new study conducted by researchers from the European Society of Cardiology explored the risks and benefits associated with commonly used CPR techniques. 
According to their findings, the best way to protect brain function and health while a patient is in cardiac arrest is to perform deep chest compressions. They explained that this method can oftentimes cause interim injuries for patients; however, over the long-term, there are far more benefits when thinking about patients' health and well-being. 
"Survival and neurological outcome improved significantly during the 14-year study," said researcher Dr. Irene Marco Clement. "Members of the public increasingly came to the rescue with CPR and there was greater use of [automated external defibrillators]. Injuries from CPR rose, but these patients were less likely to have brain damage." 
Protecting brain function
To understand the protective benefits of chest compressions, the researchers analyzed data from over 500 cardiac arrest patients who had been hospitalized between 2006 and 2020. The researchers explained that general CPR recommendations are revised every few years, so they grouped the participants by year to determine which guidelines corresponded to the best outcomes. 
The researchers noted that CPR-related injuries increased by 20 percent over the course of the study. However, they also found that overall brain function also improved for patients towards the latest years of the study. More than 65 percent of patients had improved brain health following CPR-related injuries compared with under 45 percent of patients with no such injuries. 
"Deep chest compressions improve blood flow to the brain, improving survival and brain function," explained researcher Dr. Marco Clement. 
Staying healthy while performing CPR
In thinking about the current COVID-19 pandemic, the researchers explained that chest compressions are the best way to prevent any potential spread of germs or infection. Performing CPR is a critical component of survival for patients in need of resuscitation, and consumers shouldn't fear for their own health by relying on compressions. 
"Personal safety always comes first, and resuscitators should only do what they feel comfortable with," said Dr. Marco Clement. "If you are concerned about possible contagion, you should omit mouth-to-mouth breaths: chest compressions alone may be as effective as conventional CPR."