---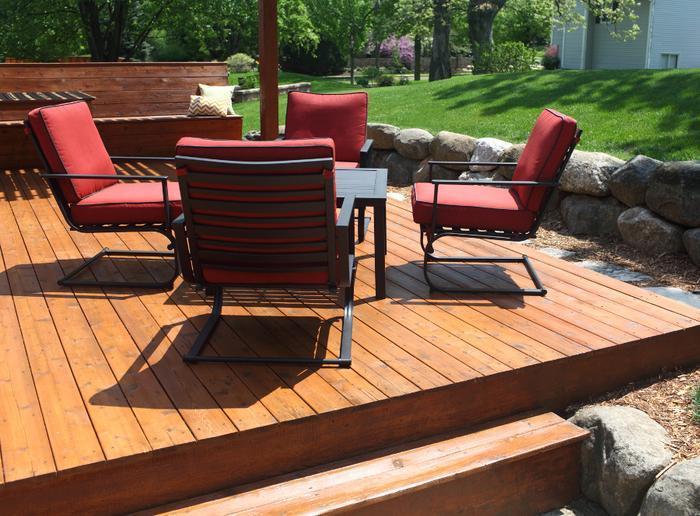 Americans know that a home is a person's castle. Single-family housing starts in December reached their highest monthly activity in nearly 7 years. Still, the increase is coming off very depressed levels and another 50% jump is needed to help relieve a potential housing shortage. But of course there is always your house that can be sold, knowing that there is a shortage.
Perhaps it's time for an upgrade just to modernize your home a bit or to start prepping for a sale.
According to recent Fitch Ratings forecasts, people will be spending more money on home improvements in 2015. The projection is that home improvement spending will increase 6% over the next year. Consumers will be parting with cash for smaller projects and putting off the big ticket renovations. A few upgrades can go a long way toward boosting the value of your home.
One of the first things people see from the exterior of your home is your garage and if the basketball has hit it a few too many times or you have backed into it trying to avoid the bikes and tools, maybe it's time for an upgrade. It can give your house a real facelift. The door should be secure and in good condition. Updating the garage door is an opportunity to boost security and ensure easy access to this important space.
Deck it out
Deck out the back yard with a deck. A deck will provide you with more than a place to flip burgers and soak up the sun. "Buyers see a deck as offering a seamless transition from inside to out," says Jerry Levine, president of the Levine Group, an architectural and construction firm in Silver Spring, Maryland. Experts suggest using natural, rustic wood.
Knock out the kitchen. By this we mean take out a wall that connects it to another area. "It makes the kitchen feel more spacious," says Phyllis Rockower, owner of the Real Estate Investors Club of Los Angeles in California. "If you're cooking, you can still hear what people are saying during a party, or keep an eye on your kids while they're playing."
The front door is the entryway to your castle and it's the area where people are first welcomed. According to HGTV, an updated front door can generate a return on your home of over 100% of your original investment. Your home will look appealing and may even be more energy efficient. Many top contractors offer package deals when you update your windows and doors at the same time. Think energy efficient when updating both. Windows can create a whole new look to your entire house.
Nothing like a fresh coat of paint. Paint a house of many colors. Just by modernizing your paint colors inside and outside, the house will have a whole new feel.
Keep it dry
Know this though -- all of the paint and new windows won't mean a thing if your basement has water in it when it rains or the roof leaks or your septic tank backs up all the time. If you are investing in a renovation make sure the basics are covered first. More than 70% of buyers who purchased existing homes knew what they were going to remodel before they even closed on the deal, according to HanleyWood's Housing Continuum Study, conducted in 2002 in conjunction with Harvard's Joint Center for Housing Studies. The same study showed that 30% to 40% of buyers of existing homes made home improvements within six months after purchase.
---