---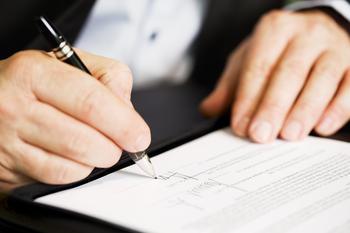 The term 'robo-signing' became part of consumer vocabulary in 2010 when major mortgage lenders were accused of cutting corners on legal documents required in a foreclosure. Now, the state of Minnesota has come to terms with a debt collector it accused of doing much the same thing.
Minnesota Attorney General Lori Swanson last year sued Midland Funding, LLC, one of the country's largest debt buyers, accusing it of filing unreliable "robo-signed" affidavits in collections lawsuits and sometimes targeting the wrong people for payment of old bills that it purchased from credit card companies and banks for pennies on the dollar.
All about respect
"This lawsuit was about respect for the legal system," Swanson said. "In its rush to quickly collect old debts that it purchased for just a few pennies on the dollar, the company ignored legal requirements designed to protect the rights of an individual in court."
In a settlement with the state, Midland has agreed to change a number of its business practices, including providing individuals with proof of the debt before filing a lawsuit. If an individual indicates that he or she doesn't owe the money, Midland must investigate the matter and, if it cannot substantiate the debt, close the account.
Midland buys old, charged-off debt from banks and credit card companies, including Bank of America,JP Morgan Chase, Citibank, Wells Fargo, from phone companies like Verizon Wireless, and from other debt buyers. Midland is one of the largest debt buyers in the country, Swanson said.
Unreliable documents
The attorney general's lawsuit claimed that Midland aggressively filed thousands of collections lawsuits against individuals in Minnesota courts, often supported by unreliable "robo-signed" affidavits generated at Midland's St. Cloud, Minnesota offices.
Several Midland employees admitted in sworn testimony to signing up to 400 affidavits per day, either without reading them, without personal knowledge of their contents, or without verifying the accuracy of the information contained in them.
The state's lawsuit accused Midland employees of robo-signing hundreds of affidavits a day and falsely attested to have personal knowledge of their content, including the validity of the debt, the amount of the debt, the company's ownership of the debt, and/or the documents giving rise to the debt, even though the employee did not have this knowledge and did not read the affidavit he or she signed.
Earlier this year West Virginia Attorney General Darrell McGraw filed suit against Midland Funding, making similar accusations. The National Consumer Law Center (NCLC) has estimated that one out of ten lawsuits filed by debt buyers are premised on bad or incorrect information.
---