---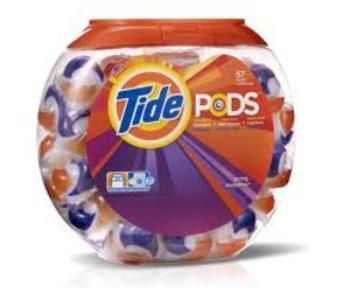 They look like candy and that's the problem. Laundry detergent pods have been wildly popular with consumers because they make laundry chores a little easier. But unfortunately, the brightly-colored pods look pretty good to infants and children too.
There have been thousands of cases of children putting the pods in their mouths and either choking on them or chewing on them and ingesting the detergent, but the case of 7-month-old Michael Williams is the first known fatality.
Michael and his mother were staying in a battered-women's shelter in Kissimmee, Fla., last week. The boy's mother was preparing to do her laundry using a detergent pod given to her by the shelter. She placed the pod in a laundry basket on the bed where Michael was sleeping.
She stepped away for a moment and, when she returned, Michael had eaten one packet and was starting on a second one, police investigators said. The boy was taken to Osceola Regional Medical Center, where he died, the Orlando Sentinel reported.
Don't look dangerous
The problem with the pods is that, unlike cribs, infant seats and playground equipment, they're not something the average parent or caregiver sees as hazardous, which is exactly why they're so dangerous.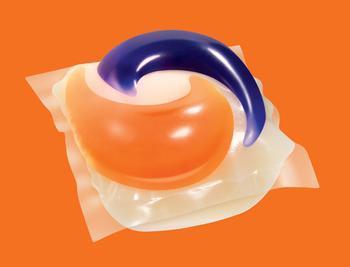 Aside from the choking danger, the highly-concentrated detergent can make children very sick and can even be fatal. The official cause of Michael's death won't be known for weeks but the pod obviously played a major role.
"People are working on it," said Nancy Cowles, executive director of Kids in Danger, a Chicago-based advocacy organization. The Consumer Product Safety Commission (CPSC) has been working for a year or so with some of the manufacturers but it is likely to be at least a year before a new standard is adopted by ASTM, the non-profit organization that maintains manufacturing standards in more than 150 countries, she said.
Cowles said detergent manufacturers are cooperating, which may speed things up slightly. Some manufacturers are already moving towards more opaque packaging that would make the pods less attractive to children.
"Michael's case is very tragic, since if the shelter had been more aware of the danger of the product, they would have warned parents to keep them out of reach of their children," Cowles told ConsumerAffairs. "A prominent warning and a childproof lid would have been enough to alert the shelter."
The message to consumers
Cowles said the message to consumers is simple: Treat the detergent pods like any other hazardous household substance -- lock them up or put them on a high shelf where small children can't reach them.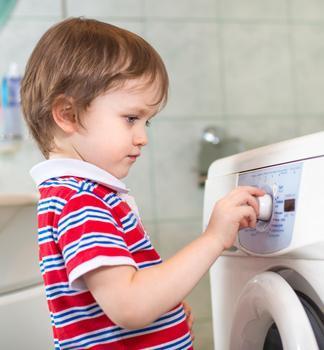 Experts recommend you call your local poison center at 1-800-222-1222 immediately if you suspect a child has come in contact with a detergent. The poison center can provide immediate guidance.
Parents and grandparents should also help spread the word by mentioning, "liking" or forwarding this and other stories to help alert busy parents and caregivers who may not yet have heard about the issue.
Consumers Union said retailers should improve in-store signage to better alert shoppers and agreed with Kids in Danger that the pods should be made less attractive to infants.
"Companies should consider changing the color of the pods to make them less appealing or coating them with a foul-tasting material," said Ami Gadhia, senior policy counsel for Consumers Union.
It's not just children who are attracted to the pods. Sen. Charles Schumer (D-N.Y.) saw one on a staffer's desk and was tempted to pop it into his mouth, he said at a news conference Sunday, the New York Daily News reported.
Schumer said the CPSC should crack down on detergent manufacturers but said there's no need to ban the pods.
"We don't want to throw out the baby with the detergent water," he said. "I don't know why they make them look so delicious."
A fast-growing menace
While Michael's case is the most tragic, it is far from the only serious incident involving the pods.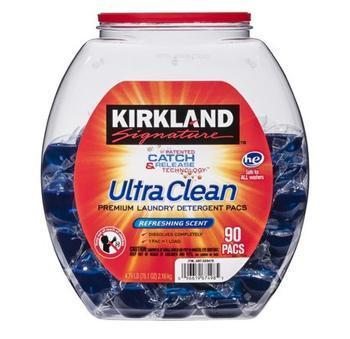 In 2012, poison centers received reports of 6,231 exposures to highly concentrated packets of laundry detergent by children 5 and younger, the American Association of Poison Control Centers reported. There have been 5,753 through July 31 of this year -- setting the pace to double the number of cases reported last year.
Poison centers receive many calls each year about children getting into laundry detergent. Swallowing it often causes mild stomach upset, if there are any symptoms at all, but poison center experts say the new highly concentrated single-load liquid laundry detergent packets seem to be different.
Some children who have gotten the product in their mouths have had excessive vomiting, wheezing and gasping. Some get very sleepy. Some have had breathing problems serious enough to need a ventilator to help them breathe. There have also been reports of corneal abrasions (scratches to the eyes) when the detergent gets into a child's eyes.
Thanks
Keep an eye on your inbox, the lastest consumer news is on it's way!
Unsubscribe easily whenever you want
---