---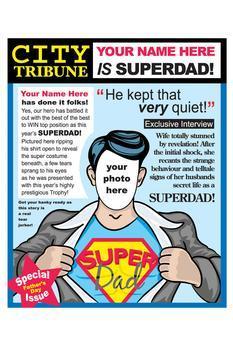 A rebounding economy means consumers will have more discretionary money to spend and that may benefit dads across the country.
Industry research firm IBISWorld projects Father's Day spending will total $13.2 billion this year -- 2.1% more than in 2012. And, in even better news for pop, traditional Father's Day gifts, such as automotive accessories and clothing, will take a backseat to gift choices reflecting economic recovery, like home-improvement tools. This increase is mainly due to the overall rise in consumer spending during the past year.
How we spend
Special outings, like dining out and watching sporting events, are expected to account for the largest share of Father's Day spending this year, contributing 18.8% of total holiday sales -- up 3.5% from 2012. Specifically, spending at restaurants is expected to increase on Father's Day as families go out to eat to celebrate.
Spending on things such as books, CDs, personal care products and sporting goods is expected to account for 18.4% of this holiday's spending. These gifts are estimated to increase 1.9% from last year as people shift away from more practical gifts like clothing. Because consumers have higher disposable income levels than they did during the recession, they have more flexibility in buying discretionary gifts, such as golf clubs.
Put it in writing
Greeting cards sales are estimated to jump 9.0% from 2012, but will only account for 6.9% of total holiday spending. Higher disposable incomes will lead consumers to be more inclined to buy a card AND a present for dad, instead of just one or the other. Additionally, the growth in popularity of handcrafted greetings cards, driven by a willingness to spend on personalized goods, will help boost spending on this category.
Clothing and electronics, both popular, long-standing choices for dad, are estimated to account for more than one-quarter of Father's Day spending combined. Spending on clothing, however, is expected to slightly decline as consumers change preferences and increase spending on electronics, such as an iPod touch or Amazon Kindle Fire.
Gift cards will also remain a holiday mainstay this year because of their ease, convenience and their ability to let dad choose his own gift. They are estimated to account for the same amount of Father's Day spending as they did last year – 13.1%.
Hands-on gifts
Despite strong growth in overall spending on Father's Day this year, spending on automotive accessories is estimated to drop 3.4% from 2012. Even though the automotive industry is expected to show signs of growth in 2013, consumer preferences for Father's Day gifts have started to shift from car accessories to home-improvement gifts.
This is because of rises in housing prices and disposable income levels, which have led consumers to put time and money into do-it-yourself home repairs. Homeowners have veered away from hiring outside workers or contractors, as they are still adhering to tight budgets after the recent housing crash. These factors are estimated to boost consumer spending in this gift category in 2013.
---