---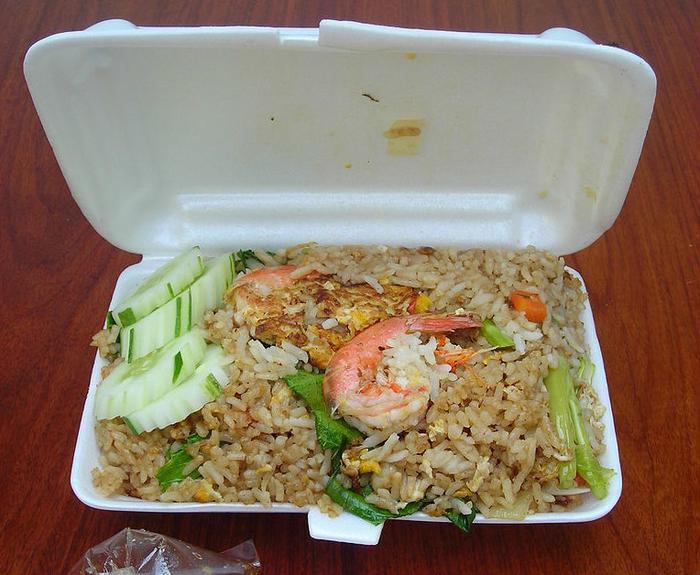 Lunchtime in D.C. isn't just lobbyists escorting Congressmen into steakhouses. The city's diners, food trucks, and take-out joints fill thousands of plastic, foam, and paper containers with lunches that are eaten curbside, in the park, or at someone's desk.
But starting Friday, Jan. 1, the list of legal to-go containers shrinks. It will be illegal in 2016 to use polystyrene foam food and drink containers. Styrofoam, in other words.
It's not really all that surprising. Many cities, including New York, San Francisco, and Seattle, have already banned the little white foam boxes.
The Washington ban was enacted back in 2014 when the D.C. Council voted to require businesses to use compostable disposable dining products. The primary goal is to improve the health of the Anacostia River, in the hope that someday it will once again be safe for swimming and fishing.
Fines for violators start at $100 and rise to $3,200 for repeat offenders, but District officials say they don't expect a lot of resistance. 
The D.C. Department of Energy and Environment has been publicizing the ban, using a "FoamFreeDC" campaign, and officials say foam containers began disappearing ahead of the deadline. 
---