---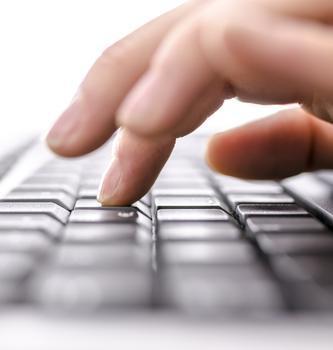 We hear constantly that the world needs more scientists and technicians, and no doubt this is true. But it also needs people who can explain complex concepts in simple, easy-to-understand language -- writers, in other words.
For that matter, it needs people who can explain simple concepts clearly and succinctly.
As one who has made a sometimes-very-comfortable living as an over-employed English major for 50 or so years, I can attest that there is no shortage of organizations, corporations and institutions bumbling around, losing their way and failing to hit funding goals or win elections because they can't explain themselves to others, or even to themselves. Anyone who can help these lost causes express themselves has a good shot at carving out a secure niche and maybe even a corner office.
Just shout louder
Nowhere is this more evident than in the Washington, D.C., area, where shouting over each other has become the accepted means of communicating. Leaping into this breach is George Mason University, a large state university in Fairfax, Va., a D.C. suburb.
GMU's English Department has launched a PhD program in writing and rhetoric. It's already fully enrolled for fall but students can apply now for the spring semester.
"There is a severe underproduction of experts in professional writing," says Mason English professor Doug Eyman, director of the new degree program. "The demand is very high."
The PhD program will prepare students to run writing centers and writing programs and do writing consulting and research in industry and in academia.
"Writing happens programmatically; it happens within organizations and institutions. It's not just a question of education. And so, all the core courses, composition rhetoric and theory, professional writing, and public rhetoric are all wrapped up in this idea that writing happens in all different places. To think about writing as an organizationally and institutionally specific occurrence . . . is different from other programs, which tend to focus on teaching rhetoric," Eyman says.
Place of expertise
The English Department currently offers a BA in English with a concentration in writing and rhetoric, a master's degree in professional writing and rhetoric, and a graduate certificate in writing and rhetoric. So, why a PhD?
"Mason has been known as a place of expertise in composition and rhetoric for some time," Eyman says. "The way I see it, we have a series of great writing programs, from undergraduate to the master's degree. Adding the PhD program strengthens those programs and helps draw those programs into a coherent whole."
The new degree program plays to the strengths of Mason's already established writing curriculum, such as the flexibility of the program, emphasis on real-world applications, and students driving how the program will be shaped.
"We want to allow students to have a fairly high degree of flexibility in approaching their education. We have areas of expertise that we want them to work in, but we want them to be able to pull from different strands. We also want them to take courses outside of the department, which adds interdisciplinarity and builds on strengths that connect to their research projects directly," says Eyman.
---