---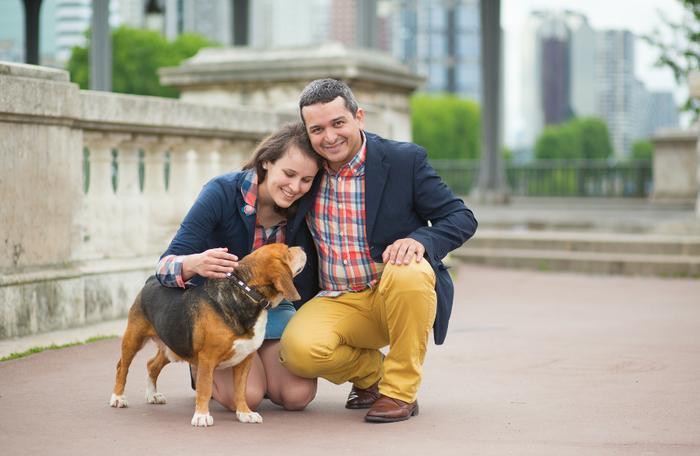 Date me, date my dog. I think the phrase originally started out as "date me, date my kids" but with so many single people getting pets as a companion it's no wonder the phrase has changed.
Dating sites are catching on to that as well.
Petsdating.com is a site where, on the home page, you see pet profiles instead of humans. Its a purrfect idea -- only problem when we went to check it out, when you click on the animals profile it said page not found. Perhaps just a bad day for computer problems. Just when you think you found the pet that your pet will get along with! (It appeared to be working later).
"By becoming a member you will be able to show off your pet to the rest of the pet owners, while having access to a variety of resources," the site promises.
Youmustlovedogsdating.com is set up more like a Match.com or a traditional dating site. What sets them apart? According to their website, "We know that you have other choices when it comes to dating sites, but ours offers one thing that others do not take into consideration. We respect and understand that you already have one love in your life, and encourage you to find someone equally as special to fill the other half of your heart. Everything about Must Love Dogs is meant to accommodate both you and your dog."
Most dating sites cater to religious beliefs and cultural preferences and even political beliefs, so having a site where you care and share the same canine passion is a good start. I am sure many single people can tell you horror stories of things that went wrong where one person was an animal lover and the other not so much.
Not everyone likes dogs that are inside or sleep on the bed. That could end a potential relationship right there.
Bringing a pet on a first date can be an ice breaker and make everyone more comfortable as long as it isn't a python, although I'm sure that if you look hard enough there is a site for snake lovers too.
---