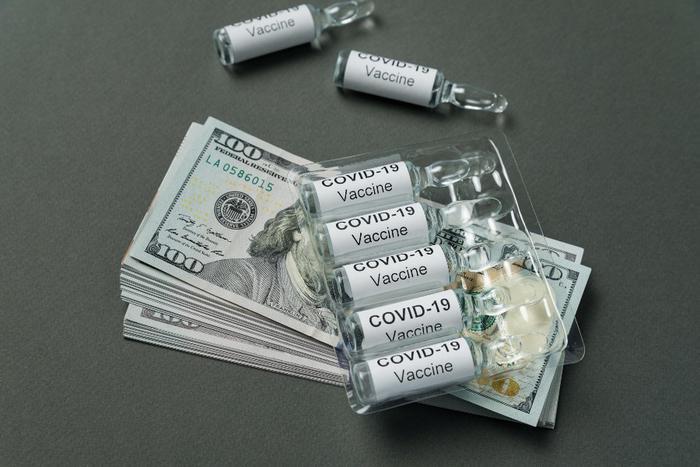 Scammers are continuing to exploit the pandemic, most recently through schemes claiming to make it possible for people to purchase a COVID-19 vaccine. 
According to European and U.S. government officials, dark web forums are rife with scams related to the pandemic. Many scammers are now attempting to profit off the COVID-19 vaccine distribution program, which has gotten off to a slow start. 
At least seven different offers for supposed COVID-19 vaccines were found online, in dark web forums, and on the messaging app Telegram, Reuters reported. The offers promise people access to legitimate vaccines that sellers allegedly pulled from national stockpiles. 
A user on Telegram claimed to have vials of Moderna's vaccines for $180 each, vials of the vaccine from Pfizer and BioNTech for $150, and vials of AstraZeneca's vaccine for $110 each.  The seller said the vials could be transported in "regulated temperature packs." 
On other dark web sites, sellers are offering COVID-19 vaccines alongside stock photos of vaccines. Vials of fake COVID-19 vaccines are listed for between $500 and $1,000 (or the equivalent in bitcoin) on the dark web forum Agartha. Other vials are being offered in exchange for a donation and buyers' medical history. 
'No legitimate vaccine is sold online'
Drugmakers are aware of the increase in these types of scams and say consumers should never purchase a vaccine online. Legitimate vaccines will be administered at no cost. 
"Patients should never try to secure a vaccine online - no legitimate vaccine is sold online - and only get vaccinated at certified vaccination centers or by certified healthcare providers," a Pfizer spokesman said in a statement.
As of Monday, about 4.5 million Americans had received their first COVID-19 shot, according to the CDC. Under the current distribution timeline, most people will likely have to wait until spring or summer to get their shot.