---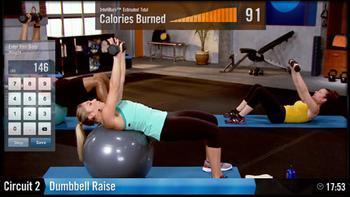 Let's face it, a lot of consumers count on gyms and fitness clubs to get them into shape.
In many cases, it's not really their willpower or level of discipline they're counting on to stay fit, it's the act of going someplace that has professional trainers, a variety of exercise equipment and other people who also want to work out.
In essence, gyms aren't only exercise facilities; a lot of people look for them to be places of inspiration to stay enthused.
But just how effective are gyms compared to working out at home or doing exercises by yourself?
According to statistics released by TheNew York Times in 2011, 90 percent of U.S. residents belonging to a gym or fitness club stop going within the first 90 days of membership, which is an indication that many people go into a new gym membership with the hopes of staying inspired, but they end up finding out that going doesn't fit into their daily schedule or doesn't provide the amount of inspiration they thought it would.
Online workout
That's where the website Dailyburn.com comes in, as its creators have replaced the entire experience of going to the gym and put it online. That doesn't sound so revolutionary at first glance, but when you delve into the site and see the many features it has to offer, you'll notice that Dailyburn.com separates itself from most fitness websites that usually only provide you with one or two gym features.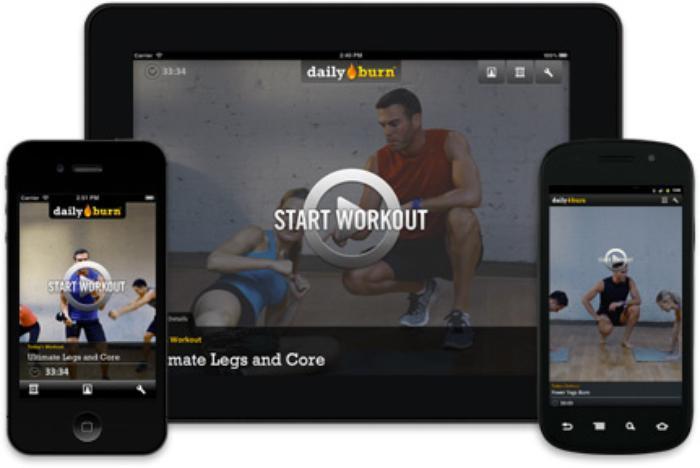 DailyBurn users have the ability to access workout videos that have professional trainers who walk you through a variety of exercises which includes cardio, kickboxing, aerobics, mobility workouts and other workout routines.
The site also offers users customized fitness and meal plans, and considers users to be part of an exercise community once they join the site, where people can discuss fitness challenges, share workout routines or simply get inspired by another person's story.
Currently, the site is offering membership for $10 a month, which is considerably less than most gym memberships, and by giving users far more features than the video workouts of yesteryear like Tae Bo or Hip-Hop Abs. Consumers should be able to get a much bigger bang for their buck, while also being able to get some variety in their workout routines and meal plans.
Pick your passion
Professional trainers who work for DailyBurn say people need the ability to select their passion when it comes to exercising, as opposed to walking into a workout regimen that's pre-designed, since workouts that don't appeal to one's specific goal or current level of physical fitness will not keep a person's interest, and that's where people get locked into lengthy and costly gym memberships that they barely use.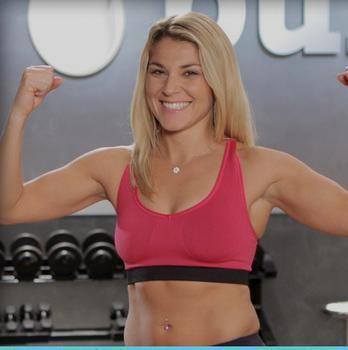 Another cool feature of DailyBurn is the weekly challenges the site puts out for the community of users to do together. If completed successfully, DailyBurn gives you reward points that can be redeemed during the course of the membership.
DailyBurn also lets you know which meals on the site are trending, so users can get receipt ideas and also suggest recipes for others to try.
Also, being able to pay such a small amount for full access of DailyBurn's features, even if you cheat a little bit and miss days of your workout regimen, you're not wasting a bunch of money, because we all know it's extremely unfortunate when you combine the issue of not sticking with your workout plan with losing hundreds of dollars on an unused gym membership.
Engaging exercise
The creators of the site say every exercise is engaging and allows users to keep track of their successes and failures, which is also supposed to serve as motivation for you to not back out of any goals you've set for yourself.
"Each workout is interactive and engaging, allowing you to track your weight and your performance on key physical challenges during the workout," said DailyBurn's creators on the site.
"This interactivity can boost your performance and helps encourage you to push yourself during difficult parts of the workout. The on-screen prompts make it fun and even easier to follow the workouts," the said.
---