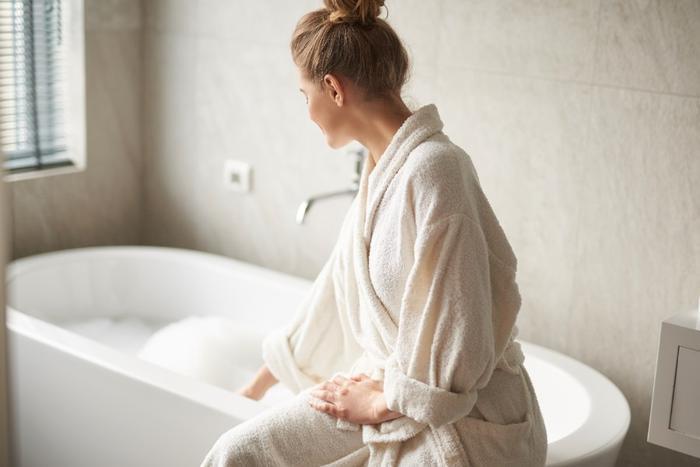 One recent study highlighted the sleep benefits consumers can reap by taking a bath before bed. Now, researchers are exploring how hot baths could improve health in other areas. 
The study revealed that daily hot baths could be the key to lowering the risk of death from cardiovascular disease and stroke. 
"We found that frequent tub bathing was significantly associated with a lower risk of hypertension, suggesting that a beneficial effect of tub bathing on risk of [cardiovascular disease] may in part be due to a reduced risk of developing hypertension," the researchers explained.
Improving health outcomes 
The researchers utilized data from an ongoing population tracking survey in Japan to determine how daily hot baths affect cardiovascular health. 
Participants reported on their diets, physical activity, sleep patterns, and how often they bathed in a tub, among several other factors that could contribute to cardiovascular function. 
The researchers learned that daily baths, especially with hot water, were associated with better health outcomes than those who were taking baths less often. 
Hot water, as opposed to warm or cool water, was found to have a 35 percent lower risk of cardiovascular disease. Similarly, the risk for both cardiovascular disease and stroke dropped by nearly 30 percent each when participants took hot baths daily. Tub bathing less frequently wasn't associated with the same results. 
The researchers explained that though they observed a reduced risk of cardiovascular disease and stroke when participants bathed more often, the inverse relationship wasn't true. Those who didn't tub bathe as often weren't at an increased risk of disease. 
Risks of hot baths
Though the researchers attributed these positive health outcomes to hot baths, experts have also found that hot baths have been linked with a significant number of sudden deaths. 
Dr. Andrew Felix Burden hypothesized that overheating could be the primary cause of these deaths, but more work is needed to understand this relationship, and consumers should exercise caution when taking hot baths. 
"Investigations into the potential cardiovascular benefit of heat-free immersion in warm to hot water are needed," said Dr. Burden. "In the meanwhile, caution is needed because of the higher mortality associated with such bathing in an unselected population."