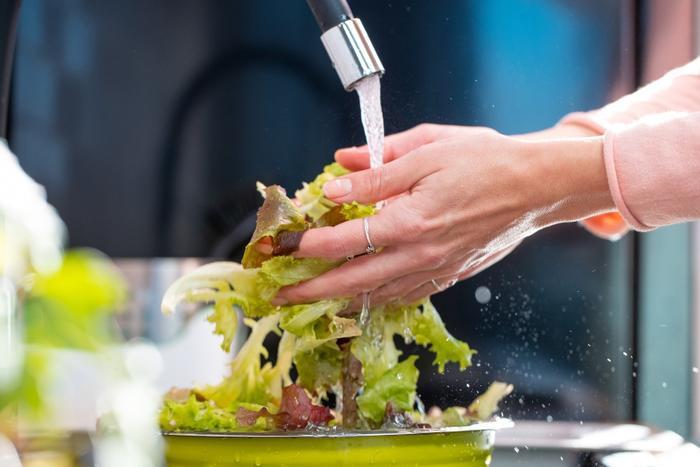 Federal and state safety regulators investigating a nationwide outbreak of Cyclospora illnesses are warning consumers about certain store brands of bagged salad.
The U.S. Food and Drug Administration (FDA), the Centers for Disease Control and Prevention (CDC), and state and local partners have linked the outbreak to ALDI Little Salad Bar Brand Garden Salad from ALDI grocery stores, Hy-Vee Brand Garden Salad from Hy-Vee grocery stores, and Signature Farms Brand Garden Salad from Jewel-Osco.
Cyclospora is a microscopic parasite that can affect the intestinal tract and cause diarrhea in people who get infected. The parasite can be found in both food and water.
The investigation is ongoing, but a CDC analysis has traced the outbreak to the suspect salad products. The FDA has initiated a traceback investigation to identify supplier and distributor information to help find the cause and source of the outbreak.
"The FDA is working with the companies to determine the source of the products, but in the meantime, we are issuing a public warning to consumers to avoid the identified products to prevent additional infections," said  Frank Yiannas, The FDA's deputy commissioner for Food Policy and Response. "While there is no widely available method to DNA-fingerprint Cyclospora, the epidemiologic investigation has identified grocery stores and products linked to illnesses caused by this parasite."
More products could be implicated
The agency said it is in the beginning stages of the investigation, and there may be more retailers and products that are implicated in the outbreak. 
"As this outbreak investigation continues, the FDA will provide additional updates to this advisory as more information becomes available," the agency said.
According to the CDC, the outbreak has caused 76 confirmed illnesses, sending 16 victims to the hospital. The illnesses have been reported in Iowa, Illinois, Kansas, Missouri, Nebraska, and Minnesota.
Over the weekend, Jewel-Osco said it was voluntarily recalling bagged Signature Farms Garden Salad sold in its stores in Illinois, Indiana, and Iowa.