---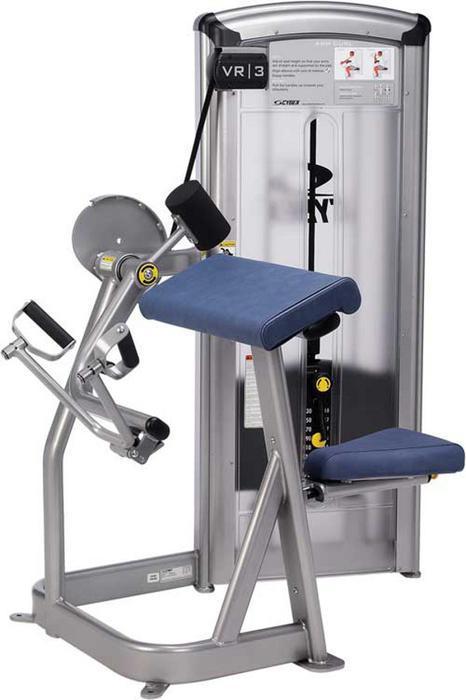 Cybex International of Medway, Mass., is recalling about 4,400 arm curl machines.
The swivel handles can break off from the frame causing users to hit themselves in the face or head, posing an impact injury hazard.
The firm has received 108 reports of incidents, including 12 reports of injury to users. One injury involved loss of sight to one eye.
This recall involves four models of exercise machines that allow consumers to use the resistance from the selected weight to perform bicep curls. The user sits on an adjustable seat, selects the amount of weight, and grabs the swivel handles to perform a curl motion towards them.
The recall affects the VR2, VR2TA, Eagle, and the VR3 models with the following serial numbers:   
Models

Serial Numbers starting with          

 

VR2 Arm Curl

 

451691S068646, 4535XXXX

A01-050 through A03-230

SN #1, SN#0006

X05-070 through X12-230

Y01-090 through Y12-300

Z01-060 through Z12-200

VR2TA Arm Curl

 

A01-100 through A12-190

B01-260 through B09-180

X10-230

Y10-210, Y12-310

Z02-240 through Z12-160

Eagle Arm Curl

 

1107090W through 1107098X

A01-061 through A12-291

B01-081 through B12-281

C01-091 through C10-311

X01-071 through X12-311

Y01-131 through Y12-311

Z01-051 through  Z12-301

VR3 Arm Curl

 

1005120708168N

A01-051 through A12-291

B00-121 through B12-281

C01-041 through C10-311

Z09-061 through Z12-281
The serial number is located on the frame tube of the weight stack by the floor. Cybex and the model name are printed on the top of the machine.
The machines, manufactured in the U.S., were sold at Cybex or its distributors directly to gyms from November 1996, through October 2008, for between $3,700 and $4,200.
Consumers should immediately stop using the recalled product and contact the firm for a free repair kit. Cybex is contacting purchasers of the recalled arm curl machines directly.
Consumers may contact Cybex International toll-free at 888-678-3846 from 8 a.m. to 5 p.m. (ET) Monday through Friday or online at www.cybexintl.com and click on Support, followed by Service and then Recalls for more information.  
---