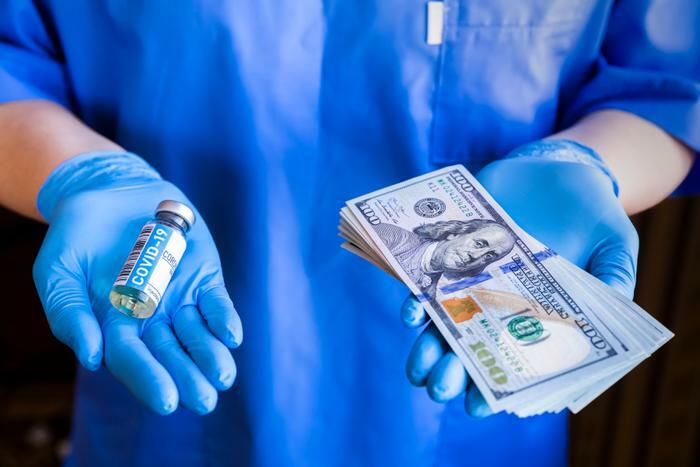 Cybercriminals are still using the COVID-19 pandemic to scam consumers out of their money, according to recent research from cybercrime intelligence provider Intel 471. While fake COVID-19 vaccine certificates aren't exactly a new con, the researchers found that it continues to multiply and grow. 
The firm says hackers are continuing to create counterfeit paper versions of the United States' Centers for Disease Control and Prevention's (CDC) vaccination card. Some bad actors are also copying the digital and paper versions of the European Union's vaccine passport. 
Researchers say they found one actor who was hawking several advertisements for fake vaccination cards that falsely claim the available vaccines are "poisonous" and "trying to destroy mankind."
Advertisements for vaccine
Some scammers are even trying to sell actual vaccine doses -- or at least what they purport to be actual vaccine doses.
Intel 471 found one advertisement that claimed to be able to send potential buyers numerous different vaccines currently on the market: AstraZeneca, Johnson & Johnson, Moderna, and Pfizer. Once a buyer is caught in that snare, they're routed to visit a particular website set up for sales that can steal their information. Much worse is the potential health ramification.
"[These actors] undermine the pharmaceutical companies' efforts to distribute the vaccine, putting people in danger since they have very little recourse to determine if the vaccines are legitimate," Intel 471 said.
They'll stop at nothing
Cybercrime is up 600% as a result of the COVID-19 pandemic, and the researchers say that trend is likely to continue for as long as the pandemic stays relevant.
"The schemes show that threat actors are monetizing the fear and misinformation in order to stimulate the market for fake COVID certificates. This presents a danger to people because they very likely have never purchased anything illicit, whether it's on the cybercrime underground or on other social media platforms," Greg Otto, Researcher at Intel 471, told ConsumerAffairs.
"There is an extreme 'buyer beware' here because prospective customers are dealing with criminals who look to rip people off, not to mention the litany of laws that someone could run afoul of if a purchase actually results in an exchange of the actual advertised 'products.'"