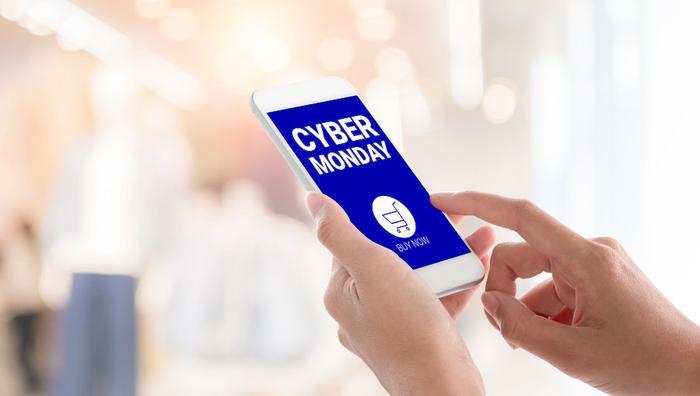 This year, Cyber Monday spending was widely expected to smash records -- and it did just that. 
According to a report from Adobe Analytics, consumers spent $10.8 billion online on Monday, setting a record for the biggest online shopping day in U.S. history and beating last year's $9.4 billion Cyber Monday record. 
Adobe, which analyzes website transactions from 80 of the top 100 U.S. online retailers, said consumers got some of the biggest discounts on computers (28 percent), sporting goods (20 percent), toys (19 percent), appliances (20 percent), and electronics (27 percent). 
With the pandemic still keeping people at home, many consumers purchased toys and electronics to keep family members entertained. Some of the top sellers in the toy category included Lego Sets, vTech Toys, and scooters. In the electronics category, top sellers included Apple AirPods, Apple Watches, HP & Dell Computers, and Chromecast.     
Key insights
Adobe said it expects online shopping and curbside pickup to continue to be used more often this holiday season compared to years past. On Monday, Adobe said the number of orders placed online and picked up curbside was up 30 percent from a year ago.
"Throughout the remainder of the holiday season, we expect to see record sales continue and curbside pickup to gain even more momentum as shoppers avoid crowds and potential shipping delays," said Taylor Schreiner, a director at Adobe Digital Insights.
The firm said a significant percentage of Cyber Monday purchases (37 percent) were made on smartphones, continuing a trend that has emerged over the past few years. Researchers noted that early discounts offered by retailers during the weeks leading up to Cyber Monday didn't have a major impact on the day's spending totals. 
"Cyber Monday continued to dominate the holiday shopping season, becoming the biggest online shopping day in US history, despite early discounts from retailers," Schreiner said.