---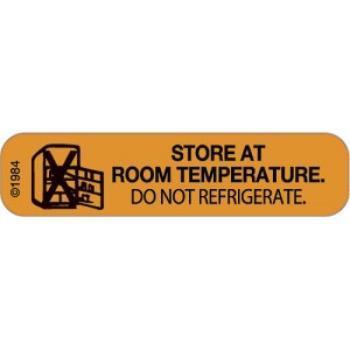 We've all seen the prescription labels that specify the drug should be stored at room temperature. Maybe CVS should have read those labels more closely. It has been ordered to pay more than $500,000 for keeping medication and infant formula in overheated stores.
The court settlement follows two 2012 incidents in which CVS pharmacies in New Jersey experienced air conditioning outages for multiple days but continued to operate even after temperatures in the stores exceeded the maximum recommended for the storage of drugs.
"We have taken an incident in which the public was exposed to potential harm, and turned it into an opportunity to create model practices for pharmacies across New Jersey," Acting New Jersey Attorney General John J. Hoffman said. "Under this settlement, CVS will keep a close eye on the temperatures at its New Jersey pharmacies, and will act immediately to remove affected medications before they are sold to the public. Failure to do so will be punishable under New Jersey's laws governing consumer fraud and pharmacy operations."
Since the incident, CVS has worked to improve its ability to respond to heating, ventilating, or air-conditioning failures and similar incidents.
Among other things, CVS is converting its New Jersey stores to web-accessible systems to monitor temperatures; establishing protocols and mechanisms to inspect merchandise and notify corporate headquarters about outages at New Jersey stores; changing its HVAC service provider in New Jersey; and assigning new field leadership to provide management and oversight of CVS pharmacies in New Jersey.
The company has also agreed to quarantine any drugs or other products that are exposed to extremely high temperatures for more than 72 hours.
---