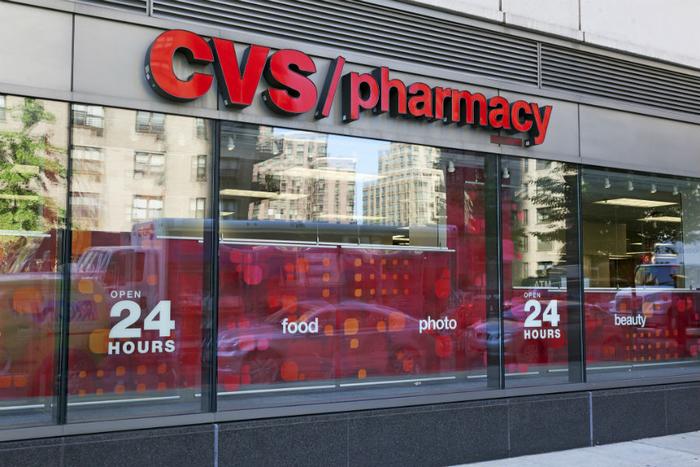 CVS is closing 46 of its retail drug stores in the U.S., part of a move by the company to eliminate underperforming stores.
This company announced the move as it reported first-quarter earnings this week and said business is still good. The closings represent a tiny percentage of the retail pharmacy chain's nearly 10,000 locations.
"During the three months ended March 31, 2019, the company performed a review of its retail stores and determined it would close 46 underperforming retail pharmacy stores during the second quarter of 2019," CVS said in a statement.
CVS CEO Larry Merlo said the company had a strong first quarter, representing a good start to the year after it joined forces with a health insurance company.
"Following the close of our Aetna acquisition in late November, our first full quarter of combined operations was a success in many ways," Merlo said. "In the quarter we continued to advance our integration efforts while beginning to launch new innovations.
Concept stores
As part of its combination with Aetna, a health benefits provider, CVS is planning to open concept stores with "improved health services and lower costs."
The concept stores will focus on the management of chronic conditions, such as diabetes, asthma, kidney disease, and cardiovascular disease. The company may also look to add more services at its MinuteClinics to help identify and manage chronic diseases.
The number of retail store closings is increasing, but not necessarily because of weakness in the companies operating them. The continued shift to e-commerce shopping has reduced the need for as many brick and mortar locations.
In a note to clients last month, UBS predicted 75,000 more U.S. retail stores would close their doors, saying online channels such as Amazon are expected to grow their share of the retail sales pie from its current 16 percent to 25 percent by 2026. If that happens, as expected, it would force the closing of 75,000 retail stores.
Analysts at UBS were quick to admit that brick and mortar retailers upped their game last year, but they said the pace of productivity will be hard to sustain throughout 2019.
"This will likely lead to an acceleration in physical store closures in the upcoming year," the analysts wrote.
The retail firms that have closed stores recently include Sears, Payless, and JC Penney.