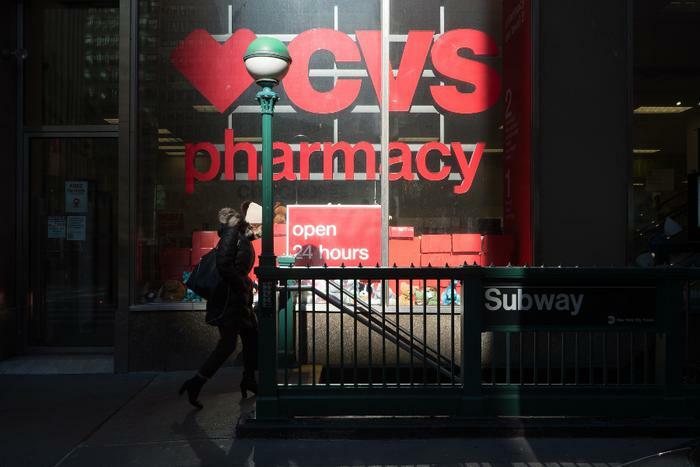 Drug store chain CVS Health has announced a new strategy that calls for it to reduce its footprint, closing 900 stores in the next three years. The company did not disclose which stores would be closed.
CVS said it is changing its strategy to better align with evolving consumer needs. The shift will also result in new store formats "to drive higher engagement with consumers." In the future, there will be three different models of CVS stores.
Some will be dedicated to offering primary care services through walk-in clinics. There will also be an enhanced version of HealthHUB locations, featuring products and services designed for everyday health and wellness needs.
Finally, there will be the traditional CVS Pharmacy locations that current customers are familiar with. These stores will provide a range of health services like prescriptions, health, wellness, personal care, and other retail offerings.
"Our retail stores are fundamental to our strategy and who we are as a company," said Karen Lynch, CEO of CVS Health. "We remain focused on the competitive advantage provided by our presence in thousands of communities across the country, which complements our rapidly expanding digital presence."
Evaluating changes
CVS said it has been evaluating changes in population, consumer buying patterns, and future health needs to ensure it has the right kinds of stores in the right locations for consumers. The announced changes coincide with a recent increase in 1-star reviews from consumers posting comments at ConsumerAffairs, many of which complain about service at pharmacies.
Marlene, of Brooklyn, N.Y., says she is a health care provider and thinks her local CVS store is taking on more than it is able to handle.
"Try calling in patient's blood pressure prescription all day… 2 days back to back…CVS Linden… Keep holding forever and no pharmacist came to the phone. I have to hang up," Marlene wrote in a ConsumerAffairs review. "If you want to act like Urgent care, a clinic or a hospital… You have to take on Labor!!!"
As part of its new strategy, CVS said it plans to reduce store density in certain locations. To accomplish that, it will shutter 300 locations a year for three years. Employees at closed stores will be offered roles in other locations or different opportunities as part of its overall workforce strategy.