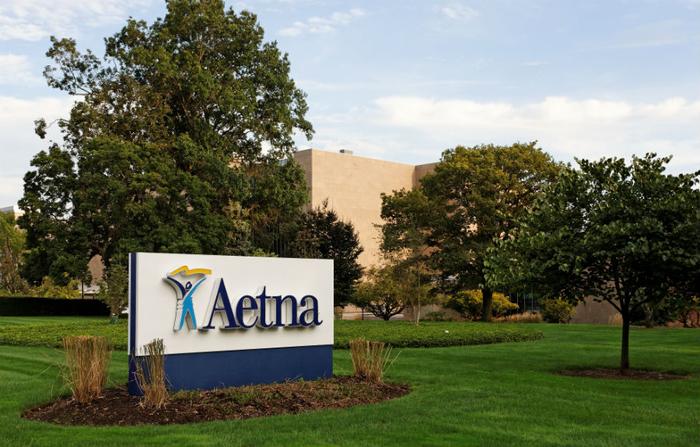 Government antitrust regulators have given a green light to the merger between CVS Health and Aetna. More accurately, they flashed a yellow "caution" light.
The pharmacy retailer and health benefits provider will be able to join forces only on the condition that Aetna divests its Medicare Part D prescription drug plan business.
The company said it plans to sell that part of the business to WellCare health Plans, and the Justice Department has accepted that as a satisfactory resolution of its concerns.
"Today's settlement resolves competition concerns posed by this transaction and preserves competition in the sale of Medicare Part D prescription drug plans for individuals," said Assistant Attorney General Makan Delrahim of the Justice Department's Antitrust Division. "The divestitures required here allow for the creation of an integrated pharmacy and health benefits company that has the potential to generate benefits by improving the quality and lowering the costs of the healthcare services that American consumers can obtain."
A coalition of state attorneys general had contested the merger on the grounds that the result would be higher medicine costs. The state officials joined the Justice Department in approving the transaction as long as Aetna made the divestiture.
Moving ahead
Aetna said the consent decree will not delay the closing of the CVS Health-Aetna transaction. It will happen before the effective date of Aetna's previously announced divestiture of its entire standalone Medicare Part D business.
"It's important to note that all other Aetna plans and products, including Aetna Individual Medicare Advantage (MA), integrated Medicare Advantage with Part D (MAPD), and standalone (MA-only) Group Medicare Advantage, Medicare Supplement, Ancillary, and Commercial plans and products, are not impacted by the sale to WellCare," Aetna said in a release.
CVS announced the appointment of three additional Aetna directors specializing in insurance company oversight will join the CVS board of directors. They join Aetna's current chairman and CEO Mark Bertolini on the combined board of directors.