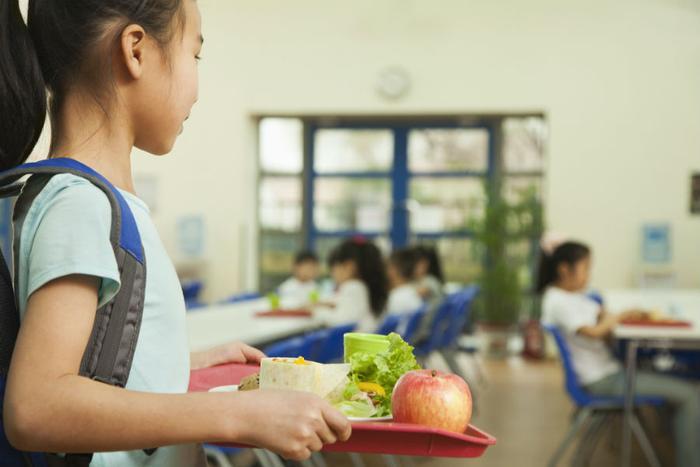 As the saying goes, there's no such thing as a free lunch. The Trump administration's Department of Agriculture (USDA) seems to be doing its best to prove that point.
Rep. Bobby Scott (D-VA), chairman of the Committee on Education and Labor, let it be known on Tuesday that his delegation is not happy with the USDA's proposed changes to the Supplemental Nutritional Assistance Program (SNAP). The agency's proposed rules would result in nearly one million children losing automatic access to free school meals. 
"The internal analysis released by the Department of Agriculture shows that the impact of its proposed rule would be even worse than we had feared," Scott said. "According to its own projections, the proposed changes to SNAP eligibility would eliminate automatic access for free school meals for nearly one million children, and roughly half of those children would no longer be eligible for free school meals at all."
Scott's committee will examine the USDA's proposed cuts in an open hearing on Wednesday.
What's proposed vs. what's opposed
The essence of the USDA's proposed changes are household income-based. By the department's calculations, about 545,500 households with school-aged children -- potentially as many as 982,000 children -- may no longer participate in SNAP under the proposal. And, as you might imagine, there's money tied to this: changes to SNAP could reduce costs for the National School Lunch Program (NSLP) and School Breakfast Program (SBP) by roughly $90 million annually. 
Specifically, the USDA's proposed changes play out like this:
"About 45 percent would no longer be asset-eligible for SNAP but would still be eligible for free school meals because their household income is 130 percent or less of the Federal poverty level, the income threshold for free meals in NSLP and SBP.  

The other 55 percent would no longer be income eligible for free school meals. However, roughly 93 percent of these households, or about 51 percent of all affected households, would be eligible for reduced price meals due to their household income of 185 percent or less than the federal poverty level, the income threshold for reduced-price meals in NSLP and SBP."
The USDA does leave the door open a little for families who feel that they're being left out as a result of the changes. It says that households "seeking free or reduced-price meals would need to submit an application to do so."
Is there anyone listening?
So far, the USDA appears to have turned a deaf ear to the Committee on Education and Labor's push for sanity. Earlier this year, the committee wrote to Sonny Perdue, Secretary of Agriculture, to note that his department's proposed changes gave no consideration at all to the "rule's impact on free school meal eligibility."
U.S. Rep. Ilhan Omar (D-MN) also entered the fray over the summer, tacking on a psychological argument to the nutritional one by way of the No Shame at School Act. "Across this country, students whose families are struggling to afford school meals are being singled out and humiliated at lunchtime," said Rep. Omar.
It's anyone's guess whether Wednesday's hearing will make matters better for families dependent on free school meals. Scott, for one, is hoping for the best. 
"While I appreciate that the USDA finally released its analysis…this small step forward in transparency is overshadowed by a tremendous step backward in the fight against child hunger. It is now abundantly clear that the Department needs to abandon its proposed rule. I look forward to asking the Department to justify its proposal at this afternoon's hearing."