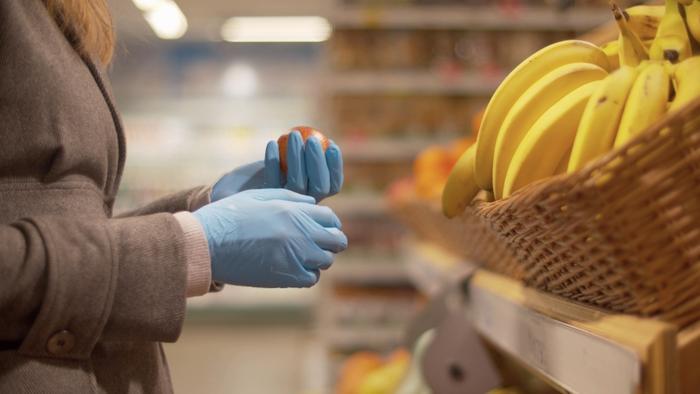 To reduce worker deaths caused by "careless customers," some grocery store owners and union leaders believe it may be time to ban grocery store customers from coming inside. 
Switching to curbside pickup and home delivery service would help protect grocery store workers from COVID-19, said John Logan, professor and director of Labor and Employment Studies at San Francisco State University.
"Anything that reduces the need for interaction with the public and allows for greater physical distancing will ultimately better protect grocery workers," Logan told CNN Business. "Shuttering stores and repurposing them for pickup and delivery only would be a positive step."
Dozens of grocery store workers have died from the coronavirus in the past few months, and experts say that's because many customers aren't putting enough space between themselves and workers. Eight-five percent of workers who are part of the United Food and Commercial Workers' union reported that customers are not practicing social distancing in stores. 
Lack of federal restrictions 
The government has yet to enact mandatory restrictions on customers going inside grocery stores. However, the Labor Department recently recommended that retailers start "using a drive-through window or offering curbside pick-up" to protect workers. The California Department of Industrial Relations has also said companies should "encourage customer use of online order and pickup."
Kroger and other large chains have opted to remain open to the public but have implemented several safety measures, such as restricting the number of customers allowed inside stores and having workers check their temperature every shift.
The need for groceries during the health crisis combined with the fact that ordering systems for pickup and delivery can't handle the massive surge in demand leaves grocery stores "no choice" but to stay open, according to Seth Harris, former deputy secretary of labor during the Obama administration.
"We have no choice. They have to stay open. [America's grocery] delivery system has not matured to the point where we can switch to an entirely remote system," he said. 
Consumers are currently urged to avoid unnecessary public outings. If a trip to the grocery store is necessary, the FDA recommends maintaining a distance of six feet between yourself and others, wearing a face covering or mask, and wiping down handles of carts and baskets.