---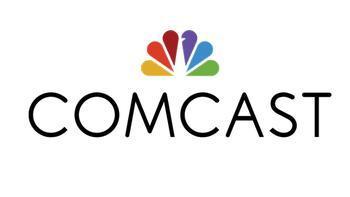 Of all the bad-customer-service stories Comcast customers might have, none is likely to top that of former customer Conal O'Rourke, also a former employee of the accounting firm PriceWaterhouseCoopers (which, incidentally, does a lot of business with Comcast).
Last Thursday, O'Rourke filed suit against Comcast, alleging among other things that the cable giant violated federal privacy law when, presumably in retaliation for O'Rourke's complaints of bad customer service, someone at Comcast contacted O'Rourke's employer and had him fired.
The Consumerist first broke the story of O'Rourke's firing on Oct. 6, after he'd contacted them with his initial complaint: in early 2013, he said, he signed up with Comcast to take advantage of a nine-month promotional offer.
Problems from the start
But he had problems from the start: Comcast charged him for set-up boxes not yet activated, and misspelled his name on mailings so that some of his bills went undelivered. When the promotional period ended Comcast upped his monthly bill by $20, continued charging him for the still-unactivated set-up boxes, and also charged him for modems he never received.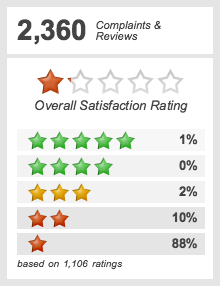 When O'Rourke tried canceling his Comcast service in Oct. 2013, a Comcast rep talked him out of it by assuring him that his billing issues would be resolved shortly, and offered him free DVR service and a free three-month subscription to The Movie Channel as compensation for his troubles.
He accepted. Then things got worse. Comcast sent him a dozen pieces of equipment – DVRs, modems and things he didn't recognize – and billed him $1,800 for it all. O'Rourke disputed these charges, frequently contacting the company and sending them detailed spreadsheets he'd made showing all the errors in his bills.
It didn't help. Last February, Comcast sent O'Rourke's bill to collections even though it was not yet past due. So on Feb. 6, thoroughly fed up with Comcast's regular customer service, he went over their heads and contacted the office of the company Controller. And here's what happened next, according to the Consumerist:
He spoke to someone in that office who promised Conal would receive a call back to address the issues.

He describes that callback as "bizarre," with the rep not identifying which company she was calling from, just starting out with "How can I help you?" Then she kept insisting that a technician had shown up for an appointment, but wouldn't specify which appointment. The rep then began asking him for the color of his house.

So he tried the Controller's office again, to let them know that the rep they'd sent his way had failed miserably at her job.

During this call, he says that he mentioned that Comcast's billing and accounting issues should probably be investigated by the Public Company Accounting Oversight Board (PCAOB), a private-sector oversight operation. This ultimately led to two service calls where no one ever showed up and no explanations were given.
As a professional accountant who at the time worked for PriceWaterhouseCoopers, of course O'Rourke knew about the PCAOB, whereas your average non-accountant Comcast customer probably would not.
Ethics investigation
Some time after that call, somebody at Comcast contacted PriceWaterhouseCoopers to complain about O'Rourke, who was soon fired after an "ethics" investigation even though he'd previously received excellent reviews at his job.
In a prepared statement, PwC said: "Mr. O'Rourke was employed in one of our internal firm services offices. The firm terminated his employment after an internal investigation concluded that Mr. O'Rourke violated PwC's ethical standards and practices, applicable to all of our people. The firm has explicit policies regarding employee conduct, we train our people in those policies, and we enforce them. Mr. O'Rourke's violation of these policies was the sole reason for his termination."
Comcast and O'Rourke tell slightly different versions of what happened when O'Rourke called the Controller's office; Comcast says he name-dropped his employer, whereas O'Rourke maintains he never said who he worked for, but figured that after the call, someone at Comcast looked him up online and figured out who he worked for.
Comcast has not yet released the recordings of the disputed phone call.
That was the story as of Oct. 6. Two days later, Comcast executive Charlie Herrin, whose full title is given as "Senior Vice President, Customer Experience, Comcast Cable in Customer Experience" on the Comcast corporate blog, posted "A Public Apology To Conal O'Rourke," in which he apologized for the poor customer service and billing errors O'Rourke suffered, but denied any role in O'Rourke's loss of employment:
What happened with Mr. O'Rourke's service is completely unacceptable. Despite our attempts to address Mr. O'Rourke's issues, we simply dropped the ball and did not make things right. Mr. O'Rourke deserves another apology from us and we're making this one publicly. We also want to clarify that nobody at Comcast asked for him to be fired.
Then, last Thursday, O'Rourke's lawyers filed suit (available here in .pdf form) against Comcast the corporation, Lawrence Salva the individual (who also works as Comcast Controller), and unnamed "Does [as in John and Jane] 1-20," certain Comcast employees whose names and identities O'Rourke and his attorneys do not yet know.
$30 million a year
Remember when O'Rourke called the Controller's office and suggested that the company deserved to be investigated by the Public Company Accounting Oversight Board? The lawsuit says that this is what happened next:
Within an hour after this second call, Mr. Salva personally called Joe Atkinson, a principal at Mr. O'Rourke's employer, PWC. Because Comcast pays more than $30 million a year to PWC for consulting services, Mr. Atkinson took the call. Salva demanded that Mr. O'Rourke be fired from PWC, falsely claiming that Mr. O'Rourke had violated accounting ethics standards by using PWC's name as 'leverage' in his 'negotiations' with Comcast.
The lawsuit also describes what happened the day O'Rourke got fired:
"Less than an hour after Mr. O'Rourke's second call with Comcast's Controller's office, Mr. O'Rourke received a call from Mr. Atkinson. Mr. O'Rourke was shocked to receive the call -- he had never before had occasion to deal with Mr. Atkinson. An angry Atkinson informed Mr. O'Rourke that he had received a call from Comcast's Controller about Mr. O'Rourke. Mr. Atkinson told Mr. O'Rourke that the client was very angry, very valuable, was in fact the Philadelphia office's largest client with billings exceeding $30 million per year, and that Mr. O'Rourke was not to speak with anyone from Comcast."
The suit charges Comcast and the other defendants of defamation, breach of contract, infliction of emotional distress, unfair business practice, and violation of the Cable Communications Policy Act for disclosing information about him to his employer without his permission.
The Communications Act is very strict regarding ISPs and cable companies, who by the nature of their business know a lot about you (including your TV-viewing and web-surfing habits), and so the confidentiality of the information they have is protected by federal law. It would be illegal for Comcast even to reveal the seemingly harmless information that he was a Comcast customer with complaints about his service without O'Rourke's prior consent, let alone call his employer to either reveal specifics or make false claims about anything O'Rourke the Comcast customer might have said during a Comcast customer service call.
O'Rourke has, though his lawyers, repeatedly asked Comcast and PriceWaterhouseCoopers to release their recordings of the disputed phone calls and conversations. So far, neither company has done so.
---