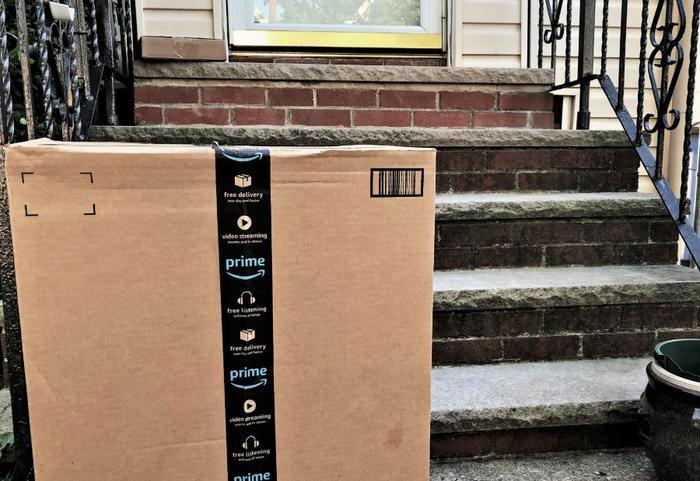 At least 70 products sold under Amazon's "AmazonBasics" brand could pose a safety risk, according to a report from CNN. 
During an investigation, CNN found more than a thousand customer reviews in which customers described startling events while using certain products. Customers said products were often associated with fires and other safety issues. 
"Since 2016, at least 1,500 reviews, covering more than 70 items, have described products exploding, catching on fire, smoking, melting, causing electrical malfunctions or otherwise posing risks," CNN said.
Some products remain up for sale
The affected products, many of which are still for sale on Amazon, include USB charging cables, a microwave, battery chargers, and office equipment. 
In one case involving a microwave, a customer review said that the voice-activated appliance caught fire after a child heated up a macaroni and cheese cup. CNN investigated the product on its own and found that the microwave "began sparking and smoking" as soon as it was turned on. 
In another review, a customer said an AmazonBasics USB cable melted on an office chair, ignited the upholstery, and started a house fire. 
Amazon has discontinued some of the products CNN identified as problematic. However, the publication noted that around 30 items with three or more reviews include words like "hazard" or "fire" or suggest that the product should be recalled. 
In a statement, Amazon said its AmazonBasics microwave is safe to use and that it thoroughly vets its products for safety. 
"We take the safety of our products seriously, and are confident that the AmazonBasics Microwave is safe to use," an Amazon spokesperson said. "We take several steps to ensure our products are safe including rigorous testing by our safety teams and third-party labs. The appliance continues to meet or exceed all certification requirements established by the FDA, UL, FCC, Prop 65, and others for safety and functionality."