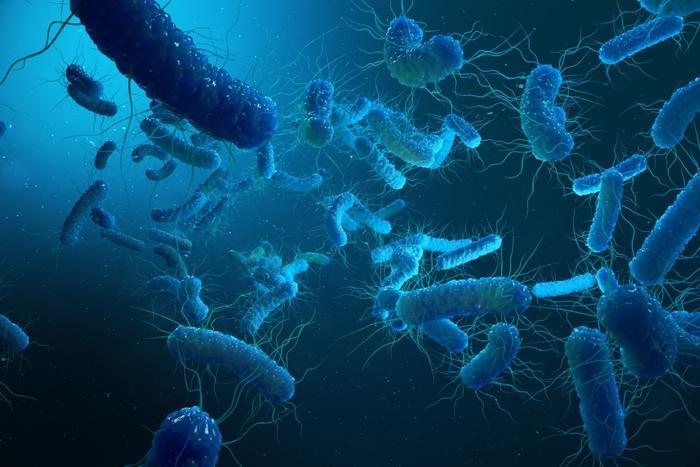 The Centers for Disease Control and Prevention (CDC) has identified two sources of an E. coli contamination that has sickened 177 people over the last few weeks, but the agency still has a mystery on its hands.
The same strain of E. coli -- 0103 -- has been linked to K2D, which sells beef under the brand name Colorado Premium Foods and Grant Park Packing. The two food companies are not related in any way and are located in different states. But both have been linked to E. coli 0103, which is responsible for most, but not all, of the illnesses in the current outbreak.
Then there's the fact that some people got sick after eating ground beef in restaurants while others got sick from hamburger meat cooked at home. In a Food Safety Alert, the CDC said it is searching for other possible sources of contamination, calling it an "evolving" investigation.
The CDC has just released preliminary data showing little headway in dealing with foodborne illness in the U.S. It reported the most commonly reported pathogen associated with foodborne illness last year was Campylobacter, a bacteria associated with raw or undercooked poultry. It had an incidence rate of 19.6 cases per 100,000 people in 2018, a 12 percent increase over a baseline period of 2015-2017.
Targeting Campylobacter
In its report, the CDC recommended measures to "target Campylobacter contamination in chicken" as a means of reducing foodborne illness. The suggestion was welcomed by the Consumer Federation of America (CFA), which has long complained that food safety resources are being diminished.
"USDA's Food Safety Inspection Service prompted an outcry from consumer advocates last year when it revealed that changes in the Campylobacter testing methodology have prevented the agency from detecting the vast majority of positive samples," said Thomas Gremillion, director of Food Policy at CFA.
Gremillion said one area of concern is a decision by food safety inspectors to stop assessing whether restaurants and food processing establishments meet the current Campylobacter performance standards.
"Hopefully this latest data will motivate USDA to reconsider interim measures for controlling Campylobacter in poultry plants, and to work expeditiously to develop new performance standards," he said.
Sen. Chuck Schumer (D-N.Y.) announced this week he will push Congress to restore funding in the Food and Drug Administration (FDA) budget to look for and eradicate bacteria in food. His comments came after inspectors found Listeria and Salmonella bacteria that shut down an ice cream manufacturing plant.