---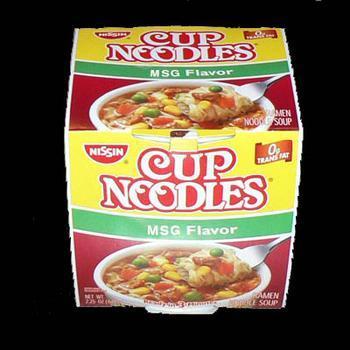 Low-cost, no-trouble instant cups of soup and noodles are popular with harried moms looking to serve their child a hot meal but a lawsuit filed today charges that design flaws make them a serious burn hazard.
The Pawa Law Group today is filing a products liability case in California Superior Court on behalf of a three-year old boy who was badly burned by a CupSoup that tipped over and spilled its scalding hot contents on him in 2012.
The scalding hot soup caused severe burns to sensitive areas of the boy's body that have required skin graft operations and extensive medical care. The lawsuit alleges that Nissin, the manufacturer of CupSoup, defectively designed the product by making it unstable and susceptible to tipping over and spilling its contents onto consumers.
According to the allegations of the case, CupSoup is highly unstable due to its narrow base and other dimensions that make it top-heavy and easily tipped over. The suit quotes peer-reviewed articles in academic journals that have found that about 600 children wind up in emergency rooms each year because of instant soup and noodle burns.
Design flaws
Design flaws in certain instant noodle containers have been documented by emergency room burn doctors as a serious cause of injury to children. Approximately 600 children each year are admitted to emergency room burn units for injuries resulting from instant soup burns, mainly due to faulty packaging according to a report by emergency room burn doctors. Please find the three peer reviewed attached.
While some kinds of instant soup are sold in containers that are wide and low and thus less susceptible to tipping over, others, like CupSoup, are unstable and tip over easily, according to a scientific study published in the Journal of Burn Care & Research.
Small children are particularly susceptible to burns as they have more sensitive skin than adults and older children. The contents of instant soup, such as noodles, also tend to stick to skin, thus increasing the severity of burns.
The nationwide litigation filed today is intended to change how instant soup containers are designed so as to protect children and stop the epidemic of burns.
---