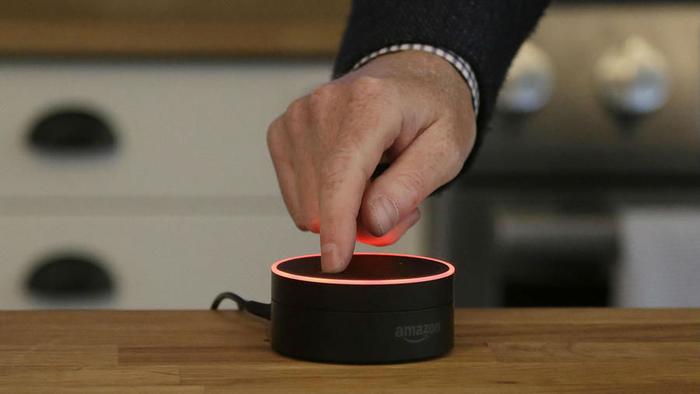 A few years ago, Saturday Night Live produced a clever skit featuring the "Amazon Alexa Silver, the smart speaker designed for the Greatest Generation."
The clip has since gone viral, mainly with seniors who laugh at the depiction of themselves as technology-challenged and in need for their own, more understanding smart device.
Now life is once again imitating art as Cuida Health, a senior health organization, is introducing LiSA, a voice-activated social networking platform specifically to assist seniors. But the product is no joke. The device enables users to keep up with community activities, connect with family and friends, and maintain healthy living habits.
Staying independent
"Today's senior citizens, a group that spans three decades, are living longer, reinventing themselves, and striving to remain independent yet lack infrastructure to support that desire," said 92-year old Natasha Josefowitz, a psychologist, author, and Cuida Health content advisor. "She is a supportive voice and an easy-to-use tool that helps us connect with each other and the services we need."
Users can talk to LiSA, just as they would with other smart speaker systems. In fact, LiSA uses existing digital assistant technology including Amazon Echo and Google Home. No other special equipment is required.
A user can access the system with the voice command "Start Lisa," getting access to specially curated content addressing the needs of seniors. It's presented in a friendly, conversational tone that even offers some humor.
Completely hands-free
Seniors can use LiSA to send and receive voice messages completely hands free, removing the need to type text messages. The digital assistant will also scan calendars for local events and activities.
Without nagging, LiSA will also coach users about proper nutrition, medication management, sleep, and exercise. Throughout the day, seniors will get health tips and, yes, tips on using technology.
"It's like I'm talking to a real person when I talk to LiSA," said Dan Deninger, 75, of Oceanside, Calif., who pilot tested the system.
Deninger doesn't use a computer or send text messages because he has a vision impairment caused by macular degeneration, which until now has limited his communication options.
To launch the service, Cuida Health is making LiSA available through senior and age-restricted active adult communities. Residents can contact their community management to inquire about LiSA's availability.
LiSA actually has few similarities to SNL's fictitious Amazon Alexa Silver except that it's aimed at older consumers. In case you haven't seen the comedy bit, we've included it below.