---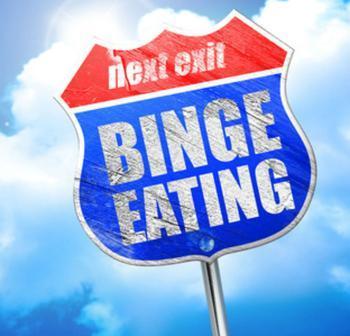 Chain restaurants are something of a staple in the U.S. food industry. Consumers all across the country flock to these establishments in order to indulge in dishes that they've grown to love. But just how bad are those meals for your health?
While most of us know that eating large amounts of fried and processed food is bad, the actual number of calories and fat can be staggering. That's why the Center for Science in the Public Interest (CSPI) has given out it's Xtreme Eating Awards for 2016 -- a list of the top nine calorie-laden meals that consumers can find in chain restaurants.
For most meals, the group has tabulated the total number of calories and the amount of sodium and saturated fat. 
Xtreme Eating Awards 
Applebee's: "Build Your Own Sampler"
Total Calories: 3,390
Saturated Fat: 65 grams
Sodium: 11,650 mg
This dish from Applebee's is comprised of a number of dishes, including Cheeseburger Egg Rolls, Brew Pub Pretzels, Beer Cheese Dip, Chicken Quesadilla, Boneless Wings, and Spinach & Artichoke Dip. Split four ways, the number of calories still comes out to around 850 calories per person.
Maggiano's: "Marco's Meal for Two"
Calories: 2,830
Saturated Fat: 77 grams
Sodium: 6,400 mg
While intended for two people, this Italian dish packs on the calories from an assortment of mozzarella sticks, baked ziti, fettuccini alfredo, Italian sausage, and an apple crostada. Taking home leftovers might be a good idea.
Cheesecake Factory: Fried Chicken and Waffles Benedict
Calories: 2,580
Saturated Fat: 86 grams
Sodium: 3,390 mg
A twist on a classic comfort food dish, this meal takes the original Belgian waffle and fried chicken and adds poached eggs, Hollandaise sauce, and potatoes. CSPI says it "like eating two Marie Callender's one-pound Chicken Pot Pies topped with half a stick of butter and a quarter cup of maple syrup."
Dave & Buster's: Short Rib & Cheesy Mac Stack
Calories: 1,910
Saturated Fat: 42 grams
Sodium: 3,390 mg
This meal takes "thick slices of sourdough" and smothers it in mac & cheese; and if that isn't enough, it comes with a side of "crispy seasoned tots" on the side. CSPI points out that the dish has two days' worth of saturated fat.
Sonic: Grape Slush with Rainbow Candy
Calories: 970
If you have ever had a slushie before, you know that they're already loaded with more than enough sugar. This one doubles down and adds rainbow candy, bringing the total amount of sugar to 1.25 cups. 
Romano's Macaroni Grill: Cremini Pork Shank
Calories: 1,800
Saturated Fat: 43 grams
Sodium: 3,700 mg
The meal includes a "braised pork shank, marsala wine sauce, caramelized onions, mushrooms, [and] roasted parmesan potatoes." However, CSPI says that you could get the same caloric content from eating two 10 oz. Ribeye Steaks from Outback Steakhouse, including fries.
Uno Pizzeria & Grill: Whole Hog Burger
Calories: 2,850
Saturated Fat: 62 grams
Sodium: 9,790 mg
This monster burger hybrid is comprised of several different meats and cheeses; it uses a full pound of various meats -- including ground beef, bacon, prosciutto, sausage, and pepperoni -- along with four types of cheese, garlic mayo, pickles, and onions. And, for good measure, it comes with a side of fries. 
Jersey Mike's: Chipotle Cheese Steak
Calories: 1,850 
Saturated Fat: 30 grams
Sodium: 4,330 mg
Jersey Mike's Subs guarantees that this sandwich will "put a pep in your step," as long as you're able to stand up afterwards. This fourteen-inch sub is made up of "grilled steak, melted white American cheese, peppers and onions... drizzled with our spicy chipotle mayo." CSPI says you could eat two foot-long Roast Beef subs from Subway for the same caloric content.
Buffalo Wild Wings: Dessert Nachos
Calories: 2,100
Saturated Fat: 64 grams
Of course, this list would not be complete without a dessert. This dish from Buffalo Wild Wings uses a "crispy flour tortilla sprinkled with cinnamon and sugar, loaded with ice cream and our gooey breaded cheesecake bites, all topped with chocoalte and caramel sauce." It's certainly more than enough to end a meal.
---