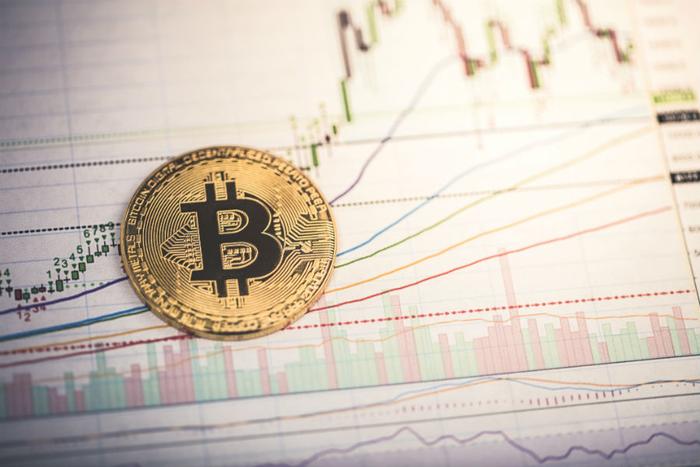 The top 10 cryptocurrencies enjoyed a nice ride last week, with Bitcoin and Ethereum leading the way; the assets were up nearly 4 percent and 6 percent, respectively.
It was a breath of fresh air for the digital money market after a rough June that saw the value of Bitcoin (BTC) plummet on news that its 2,150 percent rise in 2017 had been artificially inflated, the Securities and Exchange Commission (SEC) declaring Ether wasn't a security, and Apple saying "no" to crypto mining apps.
Whether Bitcoin can see its way past the $7,000 mark again is debatable. It's surged three times in the last week but has yet to make it past $6,773.
Does anyone have a crypto crystal ball?
There's a ton of players in the crypto game. Trading volume is currently around 4 billion BTC, up nearly eight times what it was a year ago, but a fifth of what it was at its peak.
It's that question of stability that looms large for the crypto market. Investment banks are starting to warm to the new breed of money, and that bodes well for the currency. For example, Goldman Sachs is reportedly developing plans to trade Bitcoin futures and is offering a limited number of cryptocurrency derivatives.
"This should be a battle of the best technology, and instead it seems to be a common wave of enthusiasm," said Steve Strongin, head of Goldman Sachs Research, regarding the buzz surrounding crypto's incubation.
"Certainly these technologies offer some promise, but on the other hand, when you think about how much they will need to change to meet that need, you realize...how different those future generations are going to be," Strongin predicted.
Gaining traction
Goldman Sachs' move could possibly ignite a domino effect down Wall Street, said Blockchain Capital partner Spencer Bogart.
"That's what a lot of banks do, follow what Goldman does," Bogart said in an CNBC interview. "Most of these banks have heard about the numbers or seen the numbers that companies like Coinbase and Binance are putting up. There's a real risk that some of those companies could overtake some of Wall Street's biggest banks if they don't get in the market."
One banking peer that might be hard to flip is Morgan Stanley analyst James Faucette, who sent a research note to clients earlier this year placing the real value of Bitcoin at zero.
While Faucette admitted that Bitcoin has value as a payment network, his take is that the cryptocurrency has "virtually no acceptance, and shrinking," adding "if nobody accepts the technology for payment then the value would be 0."