---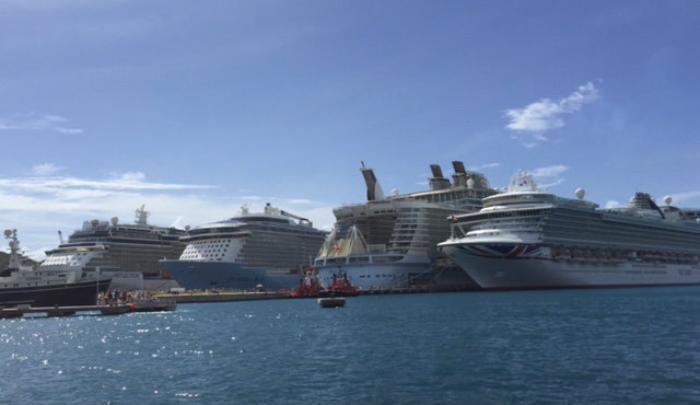 Taking your first cruise can be confusing; after all, cruising comes with its own language.
Before you even make your booking (reservation) you must choose whether you want an inside cabin (inside room or stateroom with no porthole, window, or balcony, also known as a veranda) or an outside cabin (outside room or stateroom with a porthole, window, or balcony).
You will have a choice of cabin on the portside of the ship (the left of the ship facing forward) or the starboard side (the right of the ship facing forward). And will you prefer an upper deck (higher floor) or lower deck (lower floor)?
New cruisers should opt for cabins midship (center); you'll pay more, but if you have any seasickness concerns, these cabins will be more stable. Discounts may be available to travelers who are over 55, have military backgrounds, or residents of certain states, so share this information when booking.
What to do
Here are some guidelines to help you feel like a frequent cruiser:
The cruise experience begins at the cruise terminal where you will check your luggage and begin embarkation (the process of boarding or entering the ship).

You will need your cruise booking documents, passport, and a credit card to register. Cruise ships operate on a cashless basis (the casino may be an exception) and all charges will be added to your credit card.

There may be photographers to capture the moment as you embark (board the ship). It's your choice whether to pose or not and you are under no obligation to purchase the photographs.

Welcome drinks are often offered as you board. These are usually at no charge. Drinks will be offered at the sail away (ship departure from port) and there is usually a charge for these drinks, so don't be afraid to ask.

Orient yourself with the ship. Forward is the front part of the ship and aft is the back of the ship. The bridge is where the captain and crew control or navigate the ship.

Locate the dining room and check in with the maitre d' to see if they have honored your dining preferences and whether you like your table location. This is the time to make changes.

If you need something to read, check out the library. The best selection of books will be available shortly after embarkation and sailing.

If you have not booked (reserved) excursions, visit the shore excursions desk to get a brochure and book them. If you have pre-booked your excursions, you should find an envelope in your cabin with your tickets.

The ship will conduct a mandatory emergency drill an hour or two before sailing. You will be asked to muster (the process of assembling the passengers and crew) to your muster station (a specific location where you will assemble should there be an emergency and you need to board the lifeboats). The ship's crew will communicate whether you will need your lifejacket.

When you are in port or at the end of your cruise you will disembark (leave the ship). Disembarkation usually refers to the process the ship goes through at the end of the cruise to ensure a smooth departure of all passengers.
Relax and have fun! That's what cruising is all about. 
---