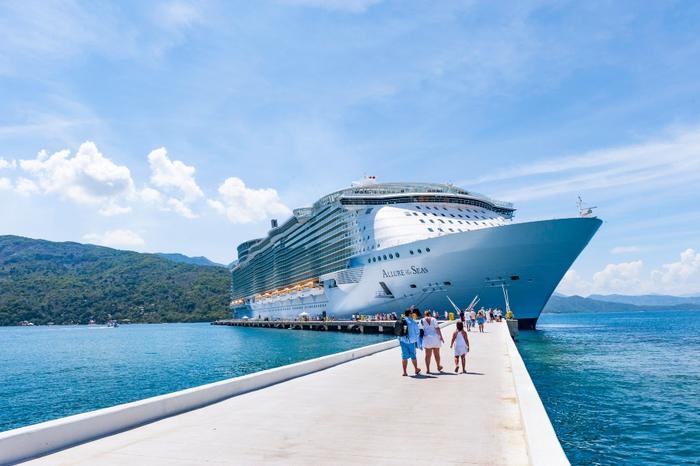 The travel industry continues to react to the coronavirus, with cruise lines becoming the latest to take steps to screen passengers.
Both Royal Caribbean and Norwegian Cruise Lines announced over the weekend that they would not board passengers with Chinese passports. They are also blocking passengers from Hong Kong and Macao "until further notice."
Royal Caribbean took the added step of barring passengers or crew members if they have traveled through China, Hong Kong, or Macao in the last two weeks.
Guidance for cruise lines
Other cruise lines are likely to take similar steps after the Cruise Lines International Association (CLIA) issued a statement Friday directing members to err on the side of caution.
"Given the evolving nature of the ongoing 2019-novel coronavirus outbreak -- and based upon prevailing guidance from global health authorities, including the World Health Organization (WHO) -- CLIA members have adopted the following enhanced protocols for ocean-going guests and crew who have recently traveled from or through China, including Hong Kong and Macau," the group said. "CLIA Members are to deny boarding to all persons who have traveled from, visited or transited via airports in China, including Hong Kong and Macau, within 14 days before embarkation."
CLIA Members are to deny boarding to all persons who, within 14 days before embarkation, have had close contact with, or helped care for, anyone suspected or diagnosed as having coronavirus, or who is currently subject to health monitoring for possible exposure to novel coronavirus. 
CLIA Members are to conduct preboarding screening necessary to effectuate these prevention measures. Enhanced screening and initial medical support are to be provided, as needed, to any persons exhibiting symptoms of suspected novel coronavirus.
The policies update those issued at the end of January and allow for informed decisions on a case-by-case basis whether a guest or crewmember will be permitted to board.
Stranded in port
The fast-spreading virus has also caused havoc among some cruise line operations. The New York Post reports the Royal Caribbean liner Anthem of the Seas was scheduled to depart Bayonne, N.J. over the weekend for the Caribbean but was kept in port because of a health scare.
After the ship docked Friday, four Chinese citizens were reportedly taken off the ship by paramedics after the four passengers had become ill. One tested positive for the flu.
At last report, the worldwide death toll from the coronavirus reached 904 and the World Health Organization (WHO) says it's concerned about reports of people with no travel history in China getting the virus.
While the unknown aspects of the virus and the lack of effective treatments are cause for concern, influenza is currently a larger threat. The International Federation of Pharmaceutical Manufacturers and Associations estimates that the flu accounts for between 290,000 to 650,000 deaths each year.
Appearing on CNBC's "Squawk Box" Monday morning, former Food and Drug Administration Commissioner Dr. Scott Gottlieb said it appears a slightly larger percentage of people with coronavirus die from the illness than die from the flu. He said it may be two weeks before we will know how pervasive the disease is in the U.S.