---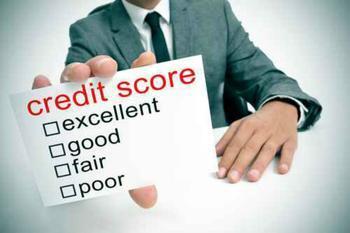 First, the good news. Most consumers understand the basics of credit scores and how they work.
An annual survey by the Consumer Federation of America (CFA) shows about 80% of Americans know that credit scores are important and are a major factor in whether people get a mortgage or a credit card.
But the survey also reveals some significant knowledge gaps. For one thing, consumers very often underestimate the cost of having a low credit score. Just 22% of respondents knew that a low score could increase the cost of a 60 month auto loan of $20,000 by up to $5,000.
More than half were unaware that credit scores are also used by businesses and organizations that are not in the business of extending credit. Businesses like insurance companies.
Effect on car insurance rates
In an independent study, the personal finance site WalletHub found that consumers with absolutely no credit rating paid 53% more on average for car insurance than someone with an excellent credit score. In some states the rate spread was as high as 122%.
The study found that Farmers Insurance relies on credit scores the most in setting auto insurance rates. Geico relies the least on credit data.
WalletHub said it obtained quotes for two hypothetical consumers who were identical, expect for credit score. One had no credit score while the other possessed an excellent credit profile.
While it is important for a consumer with a poor credit history to know which companies place the most importance on credit scores, WalletHub said that information is more accessible from some companies more than others. It found Travelers to be the most transparent about its use of credit information when setting rates. It said State Farm is the least transparent.
Other uses of credit scores
In addition to insurance rates, CFA says credit scores are often used by utility companies to determine whether a new customer is required to place a deposit for service. Cellphone providers and landlords also consider credit information when evaluating a potential customer or tenant.
Here are some other key facts about credit scores:
Credit scores are negatively affected by missed or late payments
Carrying a balance that approaches your credit card's limit will reduce your credit score
Cancelling a credit card will lower your credit score
Paying every bill on time, every time is the fastest way to raise a credit score
Paying off your credit card balance each month helps raise your credit score
"The good news is that consumers understand the basics of credit scores, such as the importance of making loan payments on time," said Stephen Brobeck, CFA's executive director. "The bad news is that this knowledge is limited and, each year, can cost them hundreds of dollars in fees on services and additional interest on consumer loans."  
---