---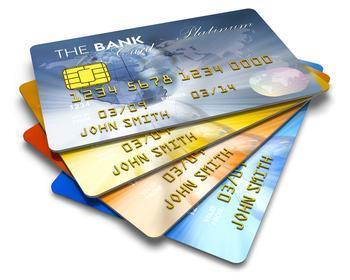 Consumers interested in transferring high-interest credit card balances and taking advantage of a 0% introductory rate should act quickly. A study of credit card rates and offers in the second quarter show these deals aren't getting any better.
In its review of the credit card landscape in the second quarter, credit card website CardHub.com found the average 0% introductory rate for balance transfers now remains in effect for 9.94 months. That's down 3.40% from the first quarter.
The average 0% intro rate for new purchases is a bit longer, averaging 10.17 months. CardHub CEO Odysseas Papadimitriou says 0% offers are now as good as they're going to get.
"I think what is important to say here is the 0% offers have peaked and I really think this is the time to take advantage," he said. "If you have a balance at a high rate, this is the time to go ahead and do a balance transfer."
Easy way to save money
Transferring to a card with a 0% balance, even for a few months, can save hundreds of dollars and allow consumers to make significant reductions in their account balance. Every dollar of their payment during the introductory period goes to paying down the balance.
Using a credit card calculator, a consumer can devise a budget plan for paying off a credit card balance and get a list of the credit cards with the best 0% transfer offers.
Overall, the credit card environment was less friendly to consumers in the second quarter. At least, less friendly to some consumers.
"Interest rates for consumers who have good to excellent credit seem to be at a stable level," Papadimitriou said. "But interest rates for consumers with fair credit or bad credit are trending upward."
Lack of competition
One reason for that is a lack of competition. There are simply fewer credit card companies willing to issue cards to people with subprime credit.
"With HSBC selling the majority of its portfolio to Capital One, there aren't that many issuers in that space," Papadimitriou said.
In 2009, in the depths of the credit crisis, ConsumerAffairs received hundreds of complaints from Chase credit card customers when Chase unilaterally closed their accounts. All had been former Washington Mutual customers. Papadimitriou says it's no mystery. Before it got into trouble, Washington Mutual had purchased Providia – at the time a major player in the subprime credit card space.
"At the height of the recession Washington Mutual failed and Chase absorbed it," he said. "The last thing Chase wanted was to take on the subprime credit customers it inherited."
Fees
Fees remained mostly stable in the second quarter. The big exception was the cash advance fee. According to the CardHub report, the average cash advance fee is now $10.88 – up 22.11% year-over-year.
The average balance transfer fee during the period was 2.88% of the amount transferred. That's 2.86% higher than last quarter but 3.03% lower than during the second quarter of 2012.
The average foreign transaction fee was 2.22% – the same as it was this time last year.
There was also a new trend in complaints in the second quarter. Complaints about credit reporting errors dropped out of the top three, replaced by a rise in complaints about fraud and identity theft.
---