---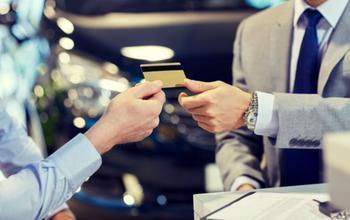 When you travel, your credit card may offer a number of rewards, ranging from miles to cash back. A very useful reward is insurance coverage at the car rental counter.
Most consumers have been confronted with the question – do you want the rental car company's coverage? It's pricey, often costing $25 or more a day.
Actually, it isn't even insurance. It's technically a "collision damage waiver (CDW)," meaning the rental car company will assume liability, up to a certain amount of money. Usually it's enough money to cover most accidents.
Credit card protection
Most credit cards will offer some level of protection, usually secondary protection – meaning it would pay if the costs exceed the primary coverage – either the CDW or the consumer's personal auto insurance.
If you want primary insurance coverage at no extra charge, then it may be to your advantage to pay for the car rental with a card that provides it, such as the Chase Sapphire Preferred Card.
"Decline the rental company's collision insurance and charge the entire rental cost to your card," Chase says on its website. "Coverage is primary and provides reimbursement up to the actual cash value of the vehicle for theft and collision damage for most rental cars in the U.S. and abroad."
As a bonus, you can earn two Ultimate Rewards points for every dollar spent on travel.
Two other options
The Discover Escape Card also provides primary rental car coverage. Discover says all you have to do is use the card to pay for the rental car and you're covered for damage to the car.
A third option is the Fairmont Visa Signature Card. It provides an Auto Rental CDW benefit that will reimburse for damage due to collision or theft up to the actual cash value of most rental vehicles.
It is also primary coverage, which means you do not have to file a claim with your personal insurance carrier.
There is one big caveat, however, to all of these options. As you may have noticed, they all address damage, not personal injuries. Should you be in a rental car accident resulting in injuries, you will need to rely on your personal auto insurance policy.
Before renting a car, it's a good idea to review your policy to see if there are any exclusions that apply to rental cars.
---