---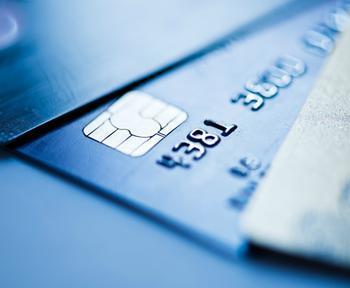 As the economy continued to slowly improve in the first quarter of 2013, some consumers found credit a little cheaper. On the other hand, others didn't.
"The interesting thing that jumped out at me was interest rates for people with good credit went down but rates for people with poor credit went up," said Odysseas Papadimitriou, CEO of Card Hub, which conducts a quarterly analysis of credit card rates.
The average interest rate for people with good credit was 12.79%, down 1.69% from the fourth quarter of 2012. But rates for people with average or below-average credit were up anywhere from 1.7% to 3.0%. Those in the subprime category are paying more to carry a credit card balance.
Competition for good credit customers
"I think its because of the lack of competition in that space, especially coming out of the great recession," Papadimitriou said. "Some credit card companies got burned by lending in that space so there's not much competition."
Some lenders have simply stopped issuing subprime cards. Two that still were have joined forces. Capital One's acquisition of HSBC has created what Papadimitriou calls a "competition vacuum" at the lower end of the credit card spectrum. That allows companies still in the space to raise rates at will.
Instead, the real competition is for consumers with good credit, and more consumers fit into this category than you might think. According to Papadimitriou, about 50% of credit card holders fall into that group. Credit card companies are willing to compete, and offer some attractive perks, to reach these consumers.
Longer periods for 0% interest
For example, the average 0% introductory rate for balance transfers now remains in effect for 10.29 months, 2.39% longer than the previous quarter. The 0% rate for new purchases now remains in effect for about the same period, also an increase over the previous quarter.
Rewards perks also rose for credit card customers with good credit. At $76.81, the average cash back initial rewards bonus is 15.4% more valuable than last quarter and 33.77% more valuable than this time last year. The average points/miles initial rewards bonus is 10.74% higher than last quarter and 13.89% higher than this time last year.
Consumers with good credit also benefited when it comes to fees. Foreign transaction fees, which averaged 2.24% in the first quarter, were down a fraction from the previous quarter but 5.88% from a year ago. Balance transfer fees were unchanged but cash advance fees – mostly affecting subprime borrowers – were up 23.02% from the previous quarter.
"The things consumers care about and look at closely are going down, things like transaction fees," Papadimitriou said. "The things that consumers are not paying attention to, like cash advance fees – they're going up. Most people, when they sign up for a credit card, don't expect to use it for a cash advance, so they don't care what the fee is. But when they need a cash advance, it's too late."
Complaints
Papadimitriou also analyzed credit card complaints filed with the Consumer Financial Protection Bureau. There appeared to be one overriding concern.
"Billing continues to be the number one type of complaint," Papadimitriou said. "People are complaining about past due fees, finance charges, a payment not posting on time. It's almost a quarter of all complaints."
There were also a lot of consumer complaints about erroneous items on credit reports and debt collection practices.
What to do
Papadimitriou suggests consumers take full advantage of credit card companies' competition for good credit customers by enrolling in rewards programs, where available. Rewards are getting better, he says, especially for initial bonuses.
---