---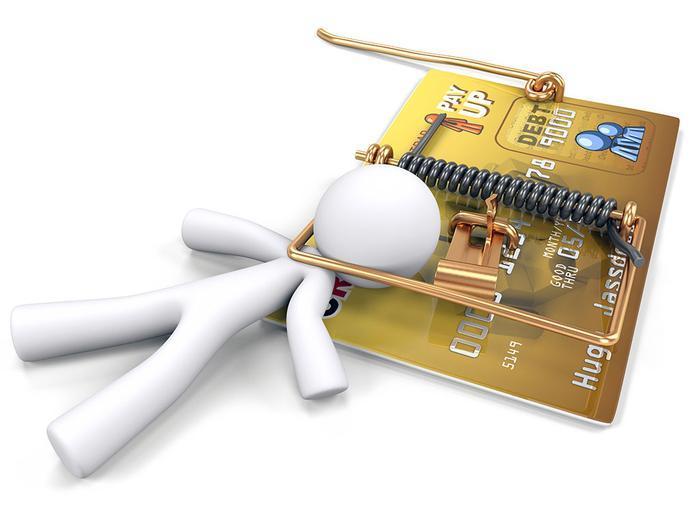 When the Federal Reserve Open Market Committee meets next week, it is expected to once again raise the Federal Funds Rate, even though there isn't much of an economic case to do so.
When it does, it will likely send the interest rate consumers pay on credit cards higher, which is bad news because that average rate is already at an all-time high.
In its weekly report, CreditCards.com says the average credit card interest rate has hit 15.83%. Because it's the average of 100 cards in the survey, some rates are higher while some are lower.
Much of the increase can be traced to rate movement on just a few cards. Citi raised the minimum APR on its elite card, the Citi Prestige card, to 16.49%, while tacking on a maximum APR of 24.49%. In the past, there was just a single flat rate of 15.99%.
The sporting goods store Cabela's also raised rates on its card this week. It increased the minimum rate on the Cabela's Club Visa to 16.04% and the maximum rate to 22.04%. The Gap also raised its rate, but not as much – from 25.49% to 25.74%.
Low rate card averages 12.73%
Meanwhile, the rate on the typical "low interest" credit card didn't budge, remaining at 12.73%. However, at this time last year is was an even 12%.
The highest average rate, on cards for consumers with bad credit, remains at 23.23%. Rates on cash back, business, airline, and balance transfer cards also held steady this week.
The reason most credit card rates could go higher in the coming weeks is expectation concerning a Fed rate hike. The Federal Funds Rate doesn't really affect mortgages, but tends to impact consumer loan rates, especially credit cards.
Fed policy impacts consumers
The Fed signaled at the end of last year that it planned to boost that key interest rate at least twice in 2017. After raising it last December, it boosted it again in March.
By historic standards, the rate is still very low because the Fed slashed it to near zero after the 2008 financial crisis. It's raised it only three times since then.
The lesson for consumers is to pay down credit card debt as much as possible since interest charges are sure to increase in the future. Another option is to transfer balances to a card with an introductory 0% interest rate and no transfer fee.
One of the few cards to fit that description is the Chase slate card. You can check out balance transfer options here.
Thanks
Keep an eye on your inbox, the lastest consumer news is on it's way!
Unsubscribe easily whenever you want
---