---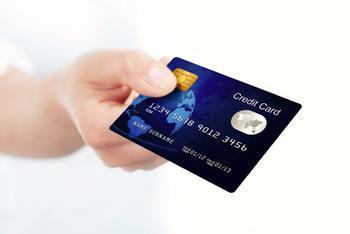 Consumers appear to be paying closer attention to the debt they're running up on their plastic.
TransUnion reports the national credit card delinquency rate -- the ratio of borrowers 90 or more days past due -- decreased to 0.57% in the second quarter from 0.63% the same period a year ago. On a quarter-over-quarter basis, credit card delinquencies dropped from 0.69% in the first quarter.
In fact, the credit card delinquency rate ended the second quarter only one basis point from the all-time low of 0.56%, set in the second three months of 1994.
Average credit card debt per borrower remained nearly unchanged over the last year, dropping from $4,971 in a year earlier to $4,965 in this year's second quarter. On a quarterly basis, card debt increased from $4,875 in the first three months of this year.
"Despite recent improvements in the employment situation, consumers continue to value their credit card relationships as a primary means of liquidity. This is best demonstrated by the historically low credit card delinquency rates we observe today," said Ezra Becker, vice president of research and consulting in TransUnion's financial services business unit. "Credit card debt also remains relatively low, and while we did observe a quarterly rise in debt, we would need to see a few more quarters of increases to describe it as a significant trend. Having said that, the data supports that consumers will continue to prioritize their credit card relationships over other credit obligations, and delinquencies should remain low into the near future."
The continuing trend
Since 2000, the average 90-day credit card delinquency rate for the second quarter of the year has been 1.07%. In that same time period, average credit card debt in the second quarter has averaged $5,169.
Only two states -- Indiana and New Hampshire -- saw rises in their delinquency rates year over year, though the magnitudes of the increases were small.
On a more granular level, 74% of metropolitan statistical areas (MSAs) saw declines in their respective delinquency rates in in the second quarter relative to one year ago. This is an improvement over the previous quarter, when 65% of MSAs experienced year-over-year decreases.
Some of the MSAs that experienced the largest year-over-year decreases in this year's second quarter included Seattle (26.5% decline from 0.49% to 0.36%), Denver (21.4% decline from 0.56% to 0.44%) and Minneapolis (21.3% decline from 0.47% to 0.37%).
Looking ahead
Based on current economic assumptions, TransUnion sees credit card delinquencies remaining relatively flat in the third quarter -- closing at about 0.6%. This forecast is based on seasonality effects and various other economic factors such as anticipated gross state product, consumer sentiment, disposable income, and employment conditions.
The forecast changes as the economy deviates from a conservative economic outlook, if there are unanticipated shocks to the economy affecting recovery, or if lenders materially change their underwriting standards.
---