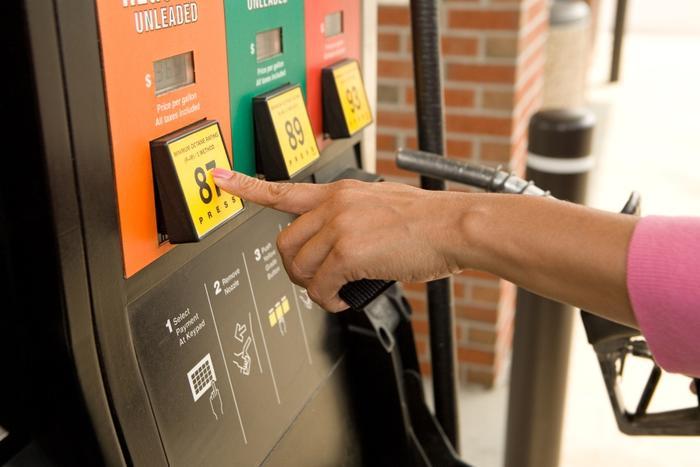 When Saudi Arabia slashed the price of oil a week ago, it sent a shock wave through the economy but gave motorists a gift -- sharply lower gasoline prices.
The AAA Fuel Gauge Survey shows the national average price of regular gasoline is $2.30 a gallon, down 10 cents in the last week. The price is now 21 cents less than a year ago. The average price of premium gas is $2.93 a gallon, eight cents less than last Friday. The average price of diesel fuel is $2.77, six cents less than seven days ago.
The one-week price drops in some states have been nothing short of dramatic. The statewide average price is down 14 cents a gallon in both Illinois and Indiana, making the latter one of the 10 cheapest states for gas prices.
The average price is lower by 11 cents a gallon in Oklahoma, 10 cents in South Carolina, and nine cents in Missouri. The statewide average price in Texas has fallen below $2 a gallon for the first time in years.
AAA notes that the steep price drop has occurred while U.S. stockpiles of gasoline have declined in the last week and demand has increased.
"Shrinking gas stocks amid rising demand would typically put upward pressure on gasoline prices; however, cheap crude prices have helped to push gas prices lower than expected," AAA said in its latest market update."If crude prices remain low, American motorists will likely see continued relief at the pump during the run-up to spring as the world grapples with how to contain the global public health threat and financial risks associated with COVID-19."
The states with the most expensive regular gas
These states currently have the highest prices for regular gas, according to the AAA Fuel Gauge Survey:
Hawaii ($3.53)

California ($3.39)

Washington ($3.05)

Oregon ($2.95) 

Alaska ($2.91)

Nevada ($2.85)

Arizona ($2.70)

Idaho ($2.55)

Pennsylvania ($2.53)

New York ($2.53) 
The states with the cheapest regular gas
The survey found these states currently have the lowest prices for regular gas:
Texas ($1.99)

Oklahoma ($2.02)

Mississippi ($2.03)

South Carolina ($2.03)

Missouri ($2.04)

Louisiana ($2.05)

Alabama ($2.06)

Arkansas ($2.08)

Indiana ($2.08)

Kansas ($2.09)