---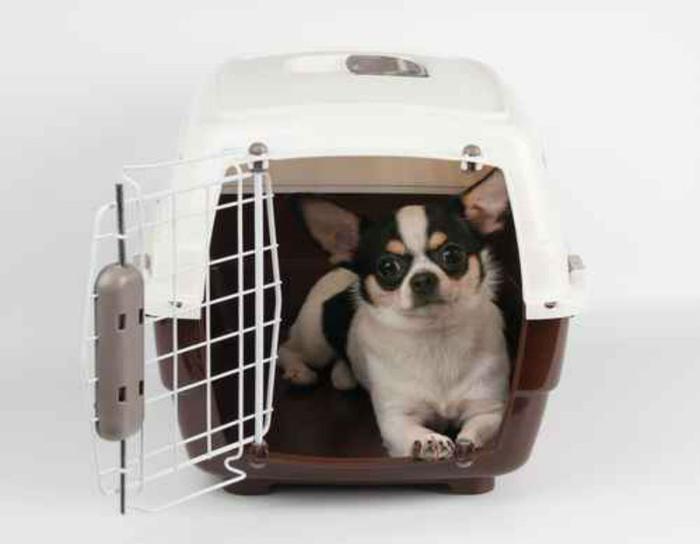 Crash tests are used throughout the automotive industry to ensure that drivers are protected if they have an accident. Although watching the crash test dummies get mangled up can be off-putting, it is all in the name of safety. Now, crash test dummies have been created to test the safety of pet carriers.
The Center for Pet Safety, a non-profit organization, has teamed up with Subaru of America and NASA engineers to create crash test dog dummies. Each one is designed to model the size and weight of a dog that would fit into a specific carrier. Many different carriers were tested by the researchers, but three of them came out on top in terms of safety.
The three types of carriers that performed the best during testing were the Gunner Kennels G1 Intermediate with 8' Tie Down Straps, the PetEgo Forma Frame Jet set Carrier with ISOFIX-Latch Connection, and the Sleepypod Mobile Pet Bed with PPRS Handilock. All of the other carriers that were tested can be found here.
Safety first
The safety of a carrier is of the utmost importance for dog owners. If a crash ever occurred with your dog in the car, a good carrier could stop your pet from becoming a projectile. They could strike another passenger in the car, which could lead to multiple injuries. Researching this kind of topic is a great step toward making sure all car passengers remain safe.
"We at Subaru recognize the importance of keeping the entire family safe on the road, including our beloved pets," said Michael McHale, who is Subaru's director of corporate communications. "Alongside Center for Pet Safety, we are proud to help lead the charge in identifying the best crates and carriers for pet lovers everywhere, while, more importantly, making pet parents aware of the safety measures they can take and the dangers that can occur if they don't."
The researchers have included several tips for pet owners in their study. They state that your dog should fit properly inside the crate so that they are snug, but still have enough room for comfort. Also, pet owners should ensure that pet carriers are secured with stength-rated cargo anchor straps, not with elastic bands or bungee cords. This will ensure that the carrier will not tip over or move around while the car is in motion. 
---