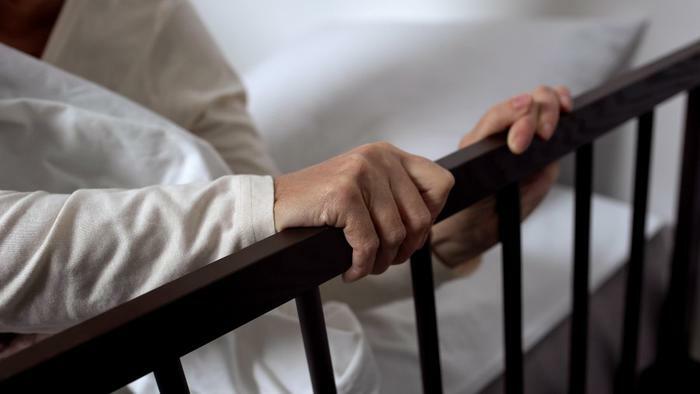 Federal safety officials are warning families with elderly family members that the bed rails designed to keep the bed occupant safe could pose a threat to their life.
The U.S. Consumer Product Safety Commission (CPSC) said consumers should immediately stop using three models of adult portable bed rails manufactured by Bed Handles, Inc. The agency said the railings leave too much space between the mattress and railing and can pose a risk of someone becoming trapped and suffocating.
The models in question are:
Ordinarily, there would be a recall for these products but the CPSC said that's not possible because Bed Handles, Inc. is no longer in business. So it is advising consumers to immediately stop using the bed rails and dispose of them.
CPSC said it evaluated the bed rails and discovered that it is easy for a person to become trapped between the bed rail and mattress, or within the portions of the bed rail itself, leading to asphyxia.  
If you purchased one of these bed rails, you probably got it by ordering it online at Walmart.com, MedontheGo.com, soymedical.com, bpimedicalsupply.com, sonomasurgical.com, or other online retailers and paid around $80 to $100.  
Authorities say the bed rails have also been found for sale on secondary sites, such as eBay. The model number can be found on a white label located on the bottom of the handle.
The rails lack retention straps
The CPSC is concerned that a significant number of the bed rails may still be in use. It announced a recall of a previous version in both 2014 and 2015. The agency warned that the rails, made between 1994 and 2007, were sold without retention straps.  
According to reports to the agency, four people died after becoming trapped in the bed rail. All four victims were elderly or disabled individuals.  
Since 2007, the bed rails have been sold with retention straps, but CPSC has found that the straps do not adequately protect consumers.
CPSC urges consumers to stop using these bed rails and report any related incidents to the agency at www.SaferProducts.gov.