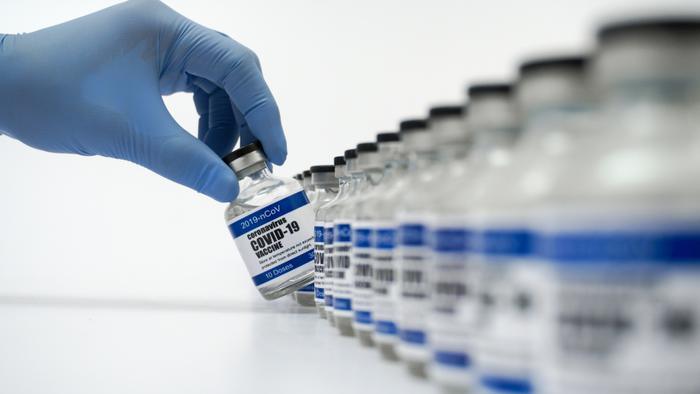 Good news on the pandemic front. A U.S. Food and Drug Administration (FDA) advisor says Americans might be able to start getting COVID-19 vaccines as early as Friday, December 11.
Dr. James Hildreth, an FDA vaccines advisor and the president and CEO of Meharry Medical College, told NBC News' 'TODAY' show that the agency may issue an emergency-use authorization to Pfizer's and BioNTech's vaccine after a meeting of experts takes place on Thursday. That approval could go into effect the very next day. 
Both companies had earlier been given the green light to fast-track their vaccines by the FDA in mid-July.
Dr. Moncef Slaoui, the head of the White House's coronavirus vaccine effort, confirmed Hildreth's perspective, saying in an interview on CBS News' "Face the Nation" that he also expects the FDA to approve the shot. He said shipments will likely start as soon as approval is given. 
Questions about vaccine distribution raised
When Hildreth was asked about the lack of a "clear and consistent plan" to distribute the vaccines and why Americans should have any confidence in the possibility, he put the onus on the U.S. Army, saying it -- or one of its generals -- would be responsible for the logistics. 
"One thing that our military does well is large-scale mobilizations like this," he said. 
Hildreth also gave a nice plug for CVS, saying that the company's stores could play a big part in distribution due to how many there are throughout the country. 
"I also think that (Americans) should know that drug companies such as CVS are involved," Hildreth said. "CVS stores, if you look at them in total, 80 percent of our population lives within three miles of a CVS store and that's one example of how we're mobilizing, taking advantage of existing infrastructure to make sure we get this right. I think Americans can be confident that it's going to be distributed and done very well."
What about confidence in the vaccine itself?
Regardless of access, many consumers may not be lining up to get inoculated when the time comes; a recent poll shows that 40 percent of Americans have little to no confidence in a vaccine. However, Hildreth said the FDA has spent a "lot of time" dealing with that low level of buy-in.
"My response would be a couple of things. The fast speed of the (development) of this vaccine is related to technology, existing infrastructure, and really incredible science," Hildreth said.
"The other thing is that we're identifying trusted messengers, making sure they are confident in the vaccine and allowing them to be the ones who are conveying the messages to the minority communities. We think that's going to work. We need to give them agency, the ability to make a decision for themselves, and that requires giving them sufficient information. We're confident we can do that."