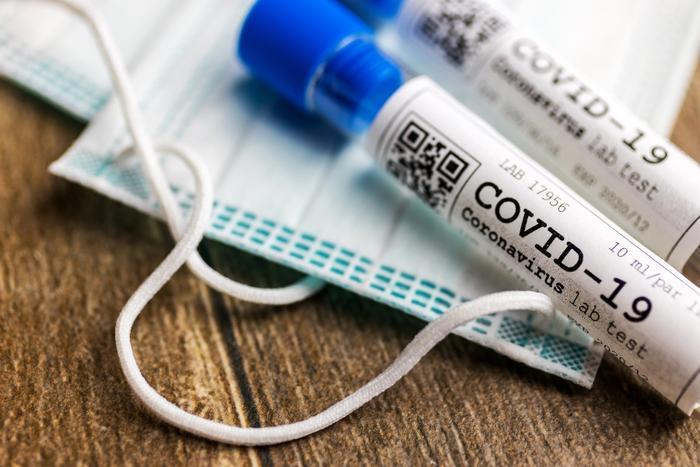 Vegas hasn't placed any odds on when the coronavirus will be out of our lives -- or if it'll return for an encore. But the former head of the U.S. Food and Drug Administration (FDA) is betting that one thing we won't see is a large-scale rollout of a coronavirus vaccine this year. 
Dr. Scott Gottlieb is also laying odds that there's another cycle of COVID-19 still to come. 
"I think we'll have to have one more cycle of this virus in the fall, heading into the winter, before we get to a vaccine," Gottlieb said on CNBC's "Squawk Box." "I really think a vaccine is probably a 2021 event, in terms of having wide availability of a vaccine for the general population." 
If another outbreak happens...
While Gottlieb's prognostication runs contrary to Dr. Anthony Fauci's recent perspective, he thinks that if a new, "emergency" outbreak erupted in a local or regional setting, it's likely a vaccine would be made available to fight that isolated battle. However, predicting where those outbreaks might happen is a shot in the dark. 
"You have to really guess right now what city you're going to have outbreaks in, because if you start doing a trial in Dallas and there's an outbreak in Houston in the fall, or you do a city like Boise, which has been largely unexposed, and it ends up being outbreaks in Little Rock, you haven't deployed the vaccines in the settings where you're going to get an early answer," he said. 
Being prepared calls for more testing
With the constant growth of vaccine manufacturers, Gottlieb feels that there'll be enough vaccine on-hand by the end of the year to reach tens of millions of people.
"What I think we're gonna have in the fall is, hopefully, multiple manufacturers that have cleared early stage safety trials and have millions of doses that can be deployed," Gottlieb told CBS' Face the Nation.
However, the sticking point for the former FDA chief is that the perfect vaccine hasn't been found yet, and all the various trials haven't produced anything close to a definitive answer.
"You're going to have to test these probably in 30,000-patient clinical trials to have a reasonable data set to tell both safety and effectiveness," he told CNBC. "With a virus where 20 to 40 percent of people develop asymptomatic disease, you have to vaccinate a lot of people to be able to discern whether or not it's working." 
"Look, the more effective the vaccine is, the earlier we're going to get a reading on whether or not it's working," the former FDA chief concluded.