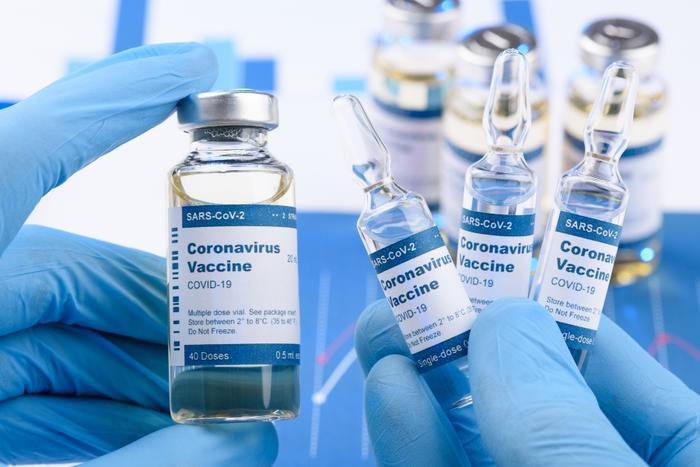 We'd all like to have a COVID-19 vaccine… by like yesterday! While the Food and Drug Administration's latest guidance doesn't spell out the ifs and whens, it brought one analyst to question if we'll see anything at all by the end of 2020.
In the new guidance -- "Development and Licensure of Vaccines to Prevent COVID-19" -- FDA Commissioner Dr. Stephen M. Hahn made it black and white that it's not going to cut any corners in its decision-making.  
"This is particularly important, as we know that some people are skeptical of vaccine development efforts," said Hahn. "We have not lost sight of our responsibility to the American people to maintain our regulatory independence and ensure our decisions related to all medical products, including COVID-19 vaccines, are based on science and the available data. This is a commitment that the American public can have confidence in and one that I will continue to uphold."
We can't get ahead of ourselves 
While we all would like the vaccine process to move at warp speed, the simple fact is that it's not likely. Out of the 140+ vaccines that have jumped on the bandwagon for a cure, only about 25 have gotten out of the preclinical trial phase. According to Healthline, only two medications have received emergency use authorization from the FDA: the antiviral remdesivir and a drug used to sedate people on a ventilator.
"The FDA seems to suggest that thousands of subjects of safety, and at least six months duration of observation, and clinical efficacy, are all required before any vaccine approval," wrote analyst Geoffrey Porges of health care and life sciences investment firm SVB Leerink, in a note seen by Barrons. "This is not consistent with the many developers who have suggested that they could be on the market by the end of this year." 
"With pivotal trials only getting underway in Q3 or later, it is hard to see how those studies could enroll thousands of patients, vaccinate them, and then observe them for safety for six months or more, and then be approved by December 2020."
The former head of the FDA agrees
Porges is not alone in his forecast. Former FDA chief Dr. Scott Gottleib also agrees -- and he's also putting his money on the possibility that there's another cycle of COVID-19 still to come. 
"I think we'll have to have one more cycle of this virus in the fall, heading into the winter, before we get to a vaccine," Gottlieb said on CNBC's "Squawk Box." "I really think a vaccine is probably a 2021 event, in terms of having wide availability of a vaccine for the general population."